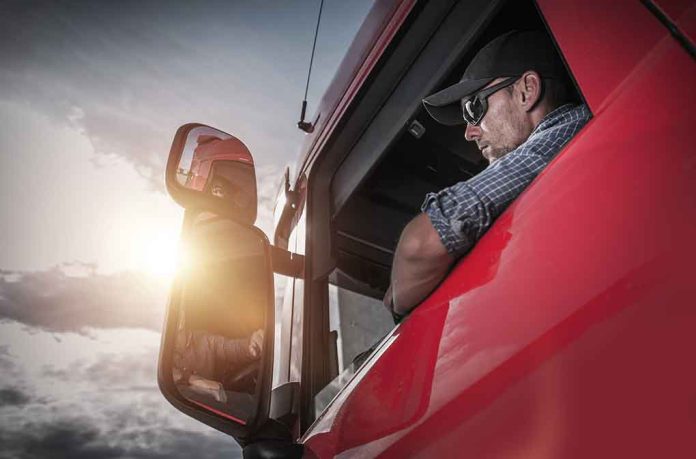 (LibertySons.org) – Public outcry against the harsh sentencing of a truck driver who killed four people in a crash on April 25, 2019, in Colorado exploded. The matter first made headlines after activists launched a series of petitions and boycotts. Now, a questionable gift exchange between the two district attorneys who originally worked the case is drawing new attention to the matter and the sentencing, too.
Background
Deputy District Attorney Kayla Wildeman and Senior Deputy District Attorney Trevor Moritzky served on the prosecution team for the trial of truck driver Rogel Aguilera-Mederos. The transportation expert was traveling downhill on Interstate 70 at the time of the accident when his brakes allegedly failed. He instantly slammed into rush-hour traffic, destroying 28 vehicles and killing four people.
Judge A. Bruce Jones sentenced the 26-year-old to 110 years in prison for the accident, dismissing his claims of brake failure. At the time, he cited the state's mandatory minimum sentencing guidelines as the driving force behind the harsh sentence.
Truckers immediately began protesting Judge Jones' verdict. They boycotted Colorado, refusing to enter or cross over state lines. Over four million people signed a Change.org petition asking the governor to grant Aguilera-Mederos clemency.
The Facebook Post
With so many people outraged over the case, many people found it surprising when Wildeman posted an image to her social media page showing a brake shoe from a semi-truck crafted into a plaque bearing her name. The words "I-70 Case" accompanied the picture in an apparent attempt to memorialize the event.
Wildeman stated the gift came from her "trial partner," referring to Moritzky. She then pointed out that he had made the brake shoe into a special keepsake.
The Response
Aguilera-Mederos's defense team called the post unprofessional and suggested disciplinary action against the attorneys. In addition, they accused the pair of mocking the situation and expressed outrage that four people lost their lives and another is facing 110 years behind prison bars, yet these lawyers seemed to find it worthy of a funny joke. The team also felt disappointed that the District Attorney would allow such behavior to occur.
The League of United Latin American Citizens, who protested the case, are also calling for discipline. In addition, they urged those involved to apologize publicly.
First Judicial District Attorney Alexis King said the gift and Facebook post were inappropriate and distasteful. However, she did point out that the brake shoe did not actually come from the truck involved in the case. King refrained from commenting on any potential sanctions.
There is little doubt this is a situation where the two DAs failed to use discretion. The loss of life is enough to treat the incident with more couth, and posting something like this was in bad taste. As district attorneys, Wildeman and Moritzky should have known better.
~Here's to Our Liberty!
Copyright 2021, LibertySons.org