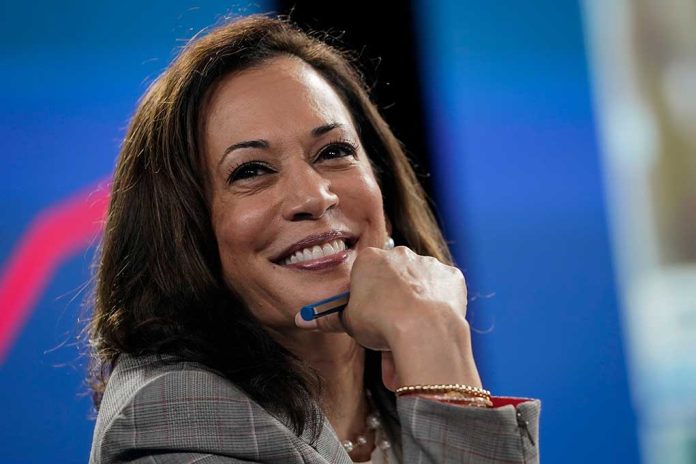 (LibertySons.org) – Vice President Kamala Harris has never been incredibly popular, but her approval ratings are sinking to all-time lows. As a result, some supporters are now seeking ways to distance themselves from the failing VP.
The Los Angeles Times created a whole new section dedicated to covering the new vice president once she assumed office on January 20. The paper promoted the project at the time, stating it would become the "most comprehensive and authoritative news source" covering Harris.
Called "Covering Kamala Harris," the project has space on the publication's website and a dedicated Instagram account. However, it appears that interest in the project on the part of the Los Angeles Times has waned in the wake of the massive drop in Harris' approval rating.
I ask again: where's Kamala? LA Times' 'Covering Kamala Harris' Instagram account inactive since May, dials back coverage – Fox News https://t.co/rVBaA0HMta

— Kathleen M (@KathleenMFoley2) August 11, 2021
The website page dedicated to the vice president is currently pretty sparse. Top stories all seem to focus on Harris' activities before assuming office. The last article as of August 10 was about her husband, and other stories published in July covered her approval rating drop and her laugh.
The Instagram posts appear to have stopped altogether, with the most recent one appearing weeks ago, on May 28. When asked about the account, the Los Angeles Times conceded the frequency of the posts had decreased but didn't explain why.
A group of female Democratic strategists recently met in Washington DC to discuss Harris' failing popularity. They blamed it on "sexist overtones" used by media outlets when reporting on her activities.
Perhaps, there is a more straightforward explanation. Maybe people don't like her job performance.
~Here's to Our Liberty!
Copyright 2021, LibertySons.org