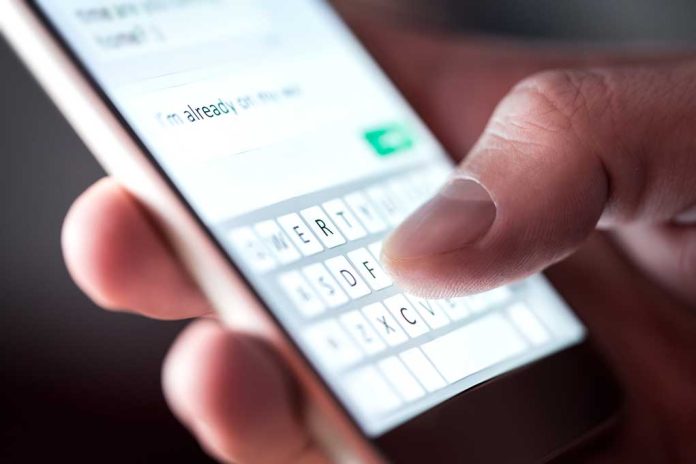 (LibertySons.org) – Hunter Biden, son of President Joe Biden, has been in the news many different times. When Hunter left his laptop behind at a repair shop, it provided a wealth of information about the family — including a newly released text message exchange between father and son.
National File came into possession of more than 800 pages of texts between the elder and younger Biden men, which the publication verified as legitimate with help from the Marco Polo research group. The exchanges occurred before the 2020 election in 2018 and 2019.
In one exceptional communication, Hunter told his father he had to run for president to help him redeem himself in the public eye.
EXCLUSIVE: In fiery texts from 2019, Hunter Biden blamed his father, Joe Biden, for a negative story about him in the New York Times.

Hunter eventually told Joe to run for President, or else he would "never have a chance at redemption."

Joe agreed.https://t.co/aKNspDvTIk

— National File (@NationalFile) November 10, 2021
On February 24, 2019, President Biden sent a message to his son, letting him know he missed and loved him. Hunter responded with multiple texts complaining about his life. A February 2019 article in the New York Times penned by Maureen Dowd called Biden's son "troubled" seemed to prompt the inequivalent exchange.
Hunter talked at great length about his relationship with his late brother's wife and his ex-wife while accusing his father of contributing to negative press coverage about him. The younger Biden also blames his father's team for portraying him as a failure and loser.
Later in that message, Hunter tells his father he must run for president to salvage his reputation. The elder Biden responded by saying he would run with Hunter's support and asked his son to call him when he could.
National File says it has additional Biden text messages to release in the coming days.
~Here's to Our Liberty!
Copyright 2021, LibertySons.org