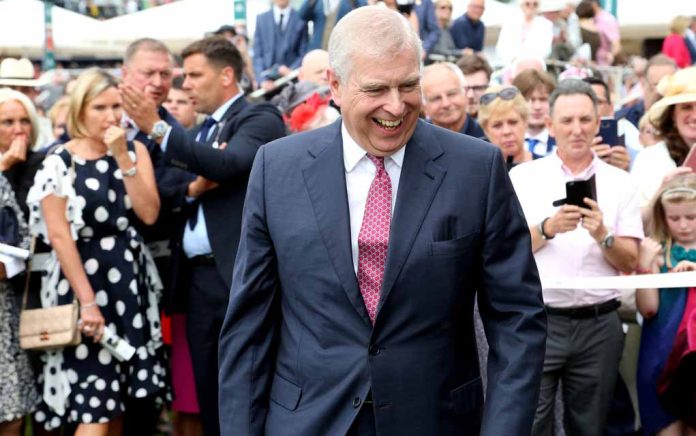 (LibertySons.org) – Jeffrey Epstein's underage sex scandal keeps making headlines. His partner, Ghislaine Maxwell, is currently on trial for her part in the crimes, and various high-profile names are becoming associated with the whole ordeal. Another counterpart of Epstein facing a legal battle is Prince Andrew, who is now using an interesting approach to sidestep a civil lawsuit.
A filing on December 13 by attorneys for the prince requested the court throw out the case against him because the alleged victim was not under the age of consent according to New York law at the time of the events.
Prince Andrew's lawyer says accuser was above New York's age of consent https://t.co/rYegLed9u4

— Newsweek Culture (@NewsweekCulture) December 14, 2021
Virginia Giuffre was 17 at the time of the alleged abuse, and she based her case on the New York Child Victims Act (CVA). The CVA considers those under 18 as children, but under New York law, the age of consent is 17.
The prince's attorneys have urged the court to dismiss the case because its basis is invalid, as she was not a child under state law. Furthermore, there is no legal implication that she could not consent, so Giuffre must prove she didn't agree to the acts.
They further explained that it would be too difficult to prove her claims due to the amount of time since the incident. The only potential witness besides Giuffre and Prince Andrew is Maxwell, who is on trial for charges related to this case.
The defense filing is intriguing because it sounds like an admission that the prince did have sexual relations with the alleged victim. It also targets a gray area of law that could easily not go his way.
~Here's to Our Liberty!
Copyright 2021, LibertySons.org