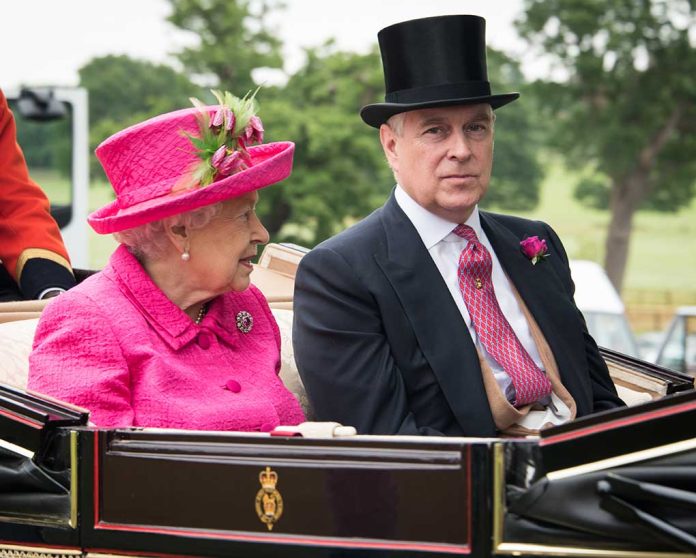 Prince Andrew Bombshell – Days After Ghislaine Maxwell Sentence
(LibertySons.org) – On June 28, US Circuit Judge Alison J. Nathan sentenced Ghislaine Maxwell to 20 years behind bars for her part in the Jeffrey Epstein sexual abuse scandal. Now that the criminal is behind bars, several attorneys representing the victims are calling for the FBI to turn their attention to Prince Andrew.
Prince Andrew and Epstein
Prince Andrew's involvement with the sex trafficking and abuse conspiracy is largely unknown as he's been under the protection by the Royal Family. However, he did face a civil lawsuit from one victim, Virginia Giuffre, who said the prince abused her when she was underage. Epstein reportedly supplied the 17-year-old to the prince for his pleasure.
While he never admitted guilt, the prince reached an out-of-court settlement with Giuffre before he was due in court to testify. The dollar amount of the agreement remains a secret, but at least part of it went straight to the accuser's charity of choice. It's unclear if she received any of the money.
Calls for Investigations
Attorney Spencer Kuvin, who represents one of Epstein's and Maxwell's victims, said Prince Andrew is their next target, and he should "be concerned." The group of lawyers involved in prosecuting the guilty parties in this case encouraged authorities to look further into others involved in the scandal. Attorney Lisa Bloom said she and the others want to go after every person associated with Epstein and Maxwell and bring them to justice.
Bloom agreed with the other attorneys in saying the prince should be afraid. In fact, Kuvin said if the monarch has nothing to hide, he should come forward and speak to the FBI himself to clear the matter.
A Deeper Look Into the Scandal
Nobody but Epstein and Maxwell has faced criminal charges in this ordeal, but that doesn't mean the investigations are over.
In 2020, the US Justice Department made a request to interview the prince about his connection to Epstein, but he avoided speaking with them. US investigators at the time stated he was uncooperative, but the DOJ refused to comment further on their dealings with the prince. A new investigation may reveal more information about the sex scandal.
Another potential target for prosecutors could be Sarah Kellen — Epstein's assistant. During Maxwell's trial, testimony revealed that she scheduled time between Epstein and various minors for massages, took photos of victims in the nude, and arranged transportation for them. Judge Nathan mentioned Kellen as a participant with criminal responsibility while handing down Maxwell's sentence.
The situation remains unclear as to where the Epstein-related probe will go next. There may still be potential criminal charges for associates like Andrew and Kellen. But whether the FBI will continue to pursue them is up in the air.
~Here's to Our Liberty!
Copyright 2022, LibertySons.org