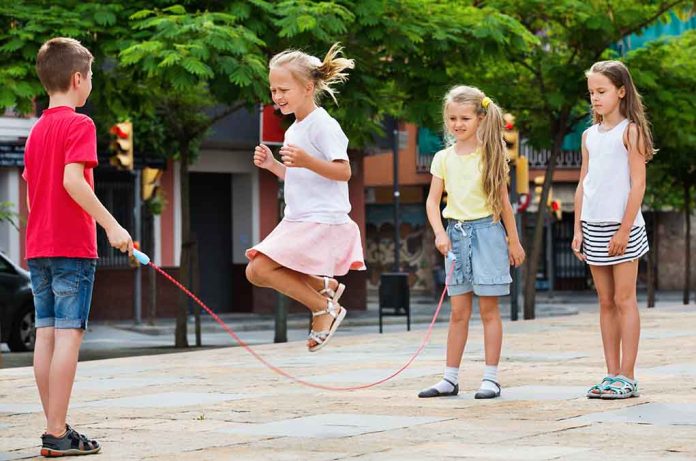 (LibertySons.org) – Senate confirmation hearings revealed Supreme Court nominee Judge Ketanji Brown Jackson has a history of giving child pornography offenders lenient sentences. One of the men she went light on continued to seek out arousing images of minors. But that isn't the worst part; it's Jackson's convenient memory loss and her inability to accurately recall the details of a case that may have the potential to subject more children to harm.
Case Background
Wesley Hawkins went before Judge Jackson in 2012 when he was 18 years old. He stood accused of uploading and exchanging sexually explicit videos involving young boys. Authorities confiscated over 30 pictures and videos from his private computer and phone when executing search warrants.
Sentencing guidelines listed the potential punishment for the offender as 8 to 10 years in prison. The prosecutor in the case asked the judge to give Hawkins 2 years, and the probation office recommended 1 1/2 years.
Jackson decided not to give the perpetrator a harsh sentence. Instead, she went the other way. His sentence was three months in prison, three months home detention, and six years of supervised probation.
Jackson's Reasoning
When handing down her order, Judge Jackson called it a fair sentence to punish him without introducing him to harmful influences within the prison system. She said her decision was due to his age at the time and the age of the victims, which she categorized as his peers because they were not much younger than him. Jackson also noted the length of time he had been offending, which she concluded was only a few months, as part of the reasoning behind her sentencing decision.
The Aftermath
Hawkins was back in front of Jackson in 2019. According to an inside anonymous source, after five years under supervision, the man's probation office issued a petition alerting the court that while he had not reoffended, he did continue to seek out non-pornographic but arousing images involving young boys.
Most of the files from his return to court have much information redacted, but Jackson ruled that Hawkins would have to spend the remaining six months of his probation sentence in a halfway house.
When Republicans began questioning Jackson during the confirmation hearings, they brought up this case often, trying to gather more details. She kept denying any memory of the case.
Senator Tom Cotton (R-AR) went hard at Jackson, saying it is doubtful that she doesn't remember. He noted she was subject to repeated questioning about this specific case. He remarked the more likely scenario was he re-offended because of her erroneous judgment and leniency toward sex offenders.
~Here's to Our Liberty!
Copyright 2022, LibertySons.org