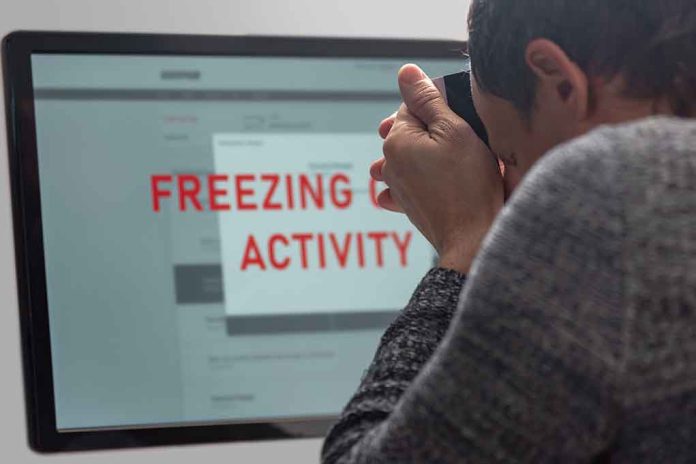 Powerful Bank Apologizes After Patriot's Accounts Suddenly Frozen
(LibertySons.org) – Earlier in 2022, the Freedom Convoy standing against vaccine mandates took over Ottawa, Canada. In an attempt to break up the protests, Canadian Prime Minister Justin Trudeau ordered banks to freeze participants' bank accounts. Now, Scotiabank issued an apology for following the PM's directive because it froze the account of Benjamin Dichter under the mistaken belief the man was a protest organizer.
A Canadian bank has apologized to a man who participated in the Freedom Convoy protest for freezing his account at the behest of Justin Trudeau's government.https://t.co/XHDoUbm88x

— Paul Joseph Watson (@PrisonPlanet) June 2, 2022
In a letter to Dichter, the bank said it unfroze the account as soon as the government notified it the information about his participation was incorrect. He only attended some events and was not a leader of the group. Officials said they were sorry for the inconvenience the situation caused.
Dichter said he doesn't hold this mistake against the bank. He blames the government for putting intense pressure on financial institutions, leaving them no choice but to comply. The man explained he understood the apology as the bank claimed it never wanted to freeze his account to begin with, but the government forced the move.
Trudeau's order was for financial institutions to go after the accounts of anyone the government targeted for participating in the protests, including people who only donated to the convoy. The Canadian prime minister used emergency powers to put the controversial and short-lived measure into place.
~Here's to Our Liberty!
Copyright 2022, LibertySons.org