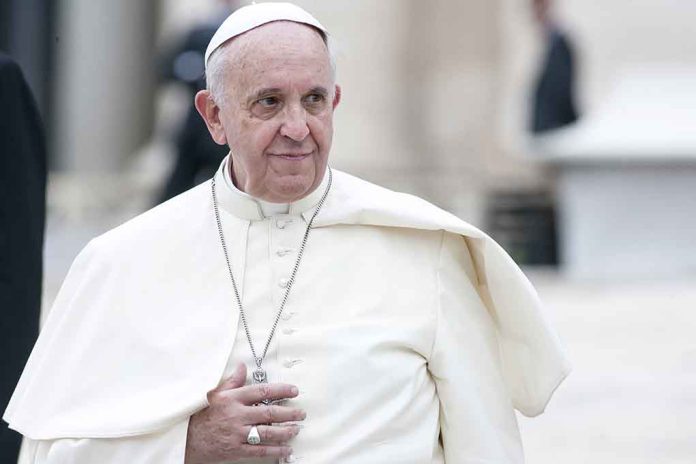 Pope Francis "Spies" Reported – Phones Were Bugged!
(LibertySons.org) – The Sunday Times revealed documents on July 24 showing Pope Francis gave his approval for investigators to use phone taps, make arrests, and confiscate email messages as part of their work on a fraud case against the Vatican. The order allowed officials to bypass the British judicial system. Officials from the holy city say it has legitimate authority to make such decisions as recognized by multiple courts.
Leaked documents reveal the Pope handed powers to investigators allowing them to tap phones, intercept emails and arrest anyone they wanted to without seeking approval from a judgehttps://t.co/8n3QLA5amQ

— The Times and The Sunday Times (@thetimes) July 24, 2022
The issue stems from a Vatican trial for Raffaele Mincione, who is one among a group of people facing charges for crimes against the church. Along with other financiers and papal employees, including Cardinal Angelo Becciu and Monsignor Mauro Carlino, the financier is looking at allegations of corruption, embezzlement, money laundering, abuse of office, extortion, and fraud.
— Julie James (@JulieJa24986365) July 25, 2022
The case centers on the mismanagement and mishandling of millions of Vatican dollars, leading to huge losses. The accused allegedly put the money into risky ventures to pad the wallets of others participating in the scheme. Prosecutors say the defendants created one of the largest financial scandals in the Catholic church's history through an underground network involving secret meetings and double dealings. All of the accused claim their innocence.
Do you think the Pope overstepped his bounds?
~Here's to Our Liberty!
Copyright 2022, LibertySons.org