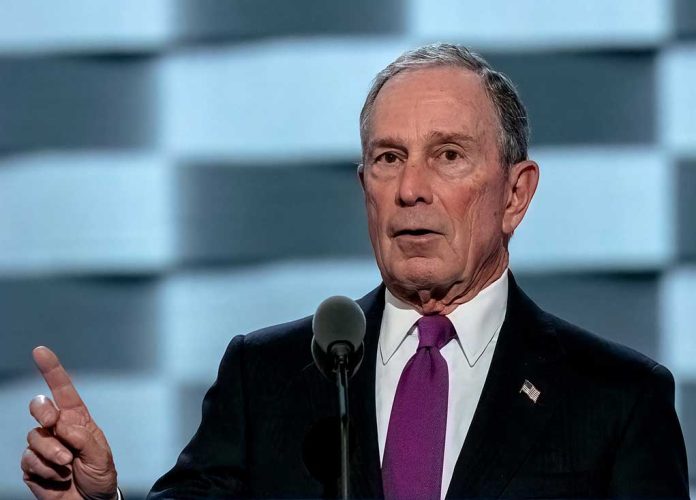 (LibertySons.org) – News reporting should be without bias. It should come from neutral sources that don't have any stake in the news they report, but that just doesn't seem to be the case these days. Documents from the Chinese government show Michael Bloomberg of Bloomberg LP and his associates frequently met with Chinese Communist Party members for several years.
Michael Bloomberg and his top associates at Bloomberg LP have regularly met in Beijing with top Chinese Communist Party (CCP) officials and propagandists. https://t.co/GV8YRuKcMU

— Breitbart News (@BreitbartNews) May 18, 2021
You can see the photos yourself by following the tweet to the article. These images show Bloomberg and his associates with Chinese government officials, including the State Council Information Office Director and the Publicity Department of the Communist Party of China Deputy Director.
The meetings have included discussions of how American media and China can mutually benefit from their ongoing relationship. Presumably, China gets good PR, while Bloomberg receives the ability to continue accessing the country's market. Dangling over Bloomberg's head is the fact that the Chinese government could cut him off at any time if he does not cooperate.
It's a bit alarming that such a mainstream news organization is so tightly entwined with the communist regime in China. It also casts serious shadows of doubt on the ability of this company to report clear, unbiased news free of propaganda.
~Here's to Our Liberty!
Copyright 2021, LibertySons.org