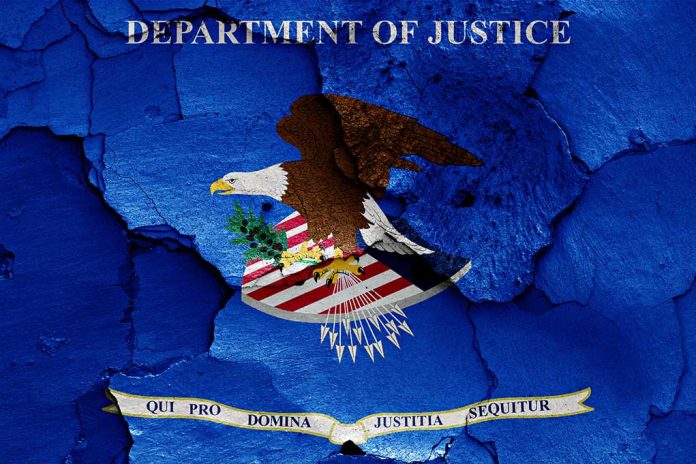 (LibertySons.org) – The Department of Justice (DOJ) has said that former President Donald Trump's executive privilege does not protect Peter Navarro, Trump's advisor on trade, from the House committee investigating the protests on January 6, 2021, and their request for testimony and documentation.
Former President Trump didn't attempt to claim executive privilege to keep Navarro from testifying the same way he did for others, such as his former Chief of Staff, Mark Meadows, and his political strategist Steve Bannon. Even if Trump tried to use executive privilege, it wouldn't have worked, according to Assistant U.S. Attorney Elizabeth Aloi, who submitted the 26-page brief.
The Department of Justice said Peter Navarro has no blanket claim to executive privilege that would have prevented him from testifying or providing documents to the House committee that investigated the Capitol protests on Jan. 6, 2021, it was reported. https://t.co/2K2ZAJX1tD

— NEWSMAX (@NEWSMAX) March 15, 2023
Due to his defiance of the House panel's subpoena, Navarro is facing two counts of contempt of Congress. Trump attempted to use executive privilege just before the trial in January to keep conversations with Navarro private. US District Judge Amit Mehta wanted to hear additional arguments on the controversy and decided to delay the trial.
The DOJ asserted that Navarro didn't claim executive privilege prior to being charged. However, the committee wanted to question him about a speech he gave on November 14, 2020. They were also interested in claims about alleged election fraud in one of his reports, which was beyond the scope of his official responsibilities and was therefore not under the protection of executive privilege.
On February 9, 2022, the select committee sent a subpoena to Navarro. Almost immediately, Trump's former advisor asserted he wouldn't comply, claiming executive privilege. According to Politico, President Joe Biden's counsel sent a letter suggesting that Biden had decided he wouldn't support any claim of executive privilege over Navarro's testimony after weeks of pointless conversations between the committee and Trump's former advisor. Navarro was later charged with contempt of Congress.
The former Trump official has until April 4 to reply to the Justice Department's latest legal brief.
~Here's to Our Liberty!
Copyright 2023, LibertySons.org