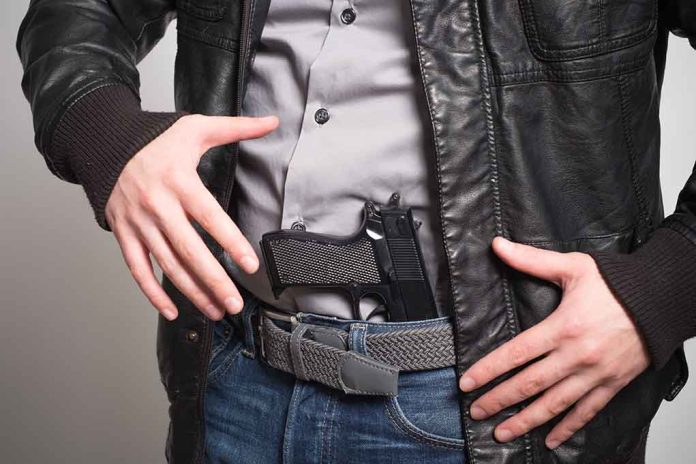 Americans Packing Concealed Carry Insurance Alongside Their Guns
(LibertySons.org) – In 2019, 37% of homes across America reported owning at least one firearm. That number increased to about 42% in 2020 and remained steady the following year. Over the last couple of years, the US Concealed Carry Association (USCCA) also saw an increase in membership from about 300,000 people to over 685,000. Many of those new members also sought protection by securing concealed carry insurance, which assists policy holders who must use their firearm for self-defense.
Concealed carry insurance business booming as more Americans pack heat | Fox Business https://t.co/6JXJ2mW95V

— Shermichael Singleton (@Shermichael_) October 3, 2022
The surge in gun ownership likely has many root causes. USCCA's CEO of the group's insurance provider, Delta Defense, Tim Schmidt, believes individuals feel a need to defend themselves due to the rioting in 2020.
US LawShield is another major insurance provider for gun owners. The company's president, Kirk Evans, stated rising crime rates are part of what's driving people to arm themselves. He also noted the US Supreme Court decision in New York State Rifle & Pistol Association, Inc v. Bruen is having an impact because the measure helped improve access to concealed carry permits.
Evans attributes growth numbers to a more diverse population wanting to exercise rights. He explained the typical buyer pool expanded from white conservatives to citizens of all races and backgrounds.
Why do you think more people seem to be acquiring concealed carry licenses?
~Here's to Our Liberty!
Copyright 2022, LibertySons.org