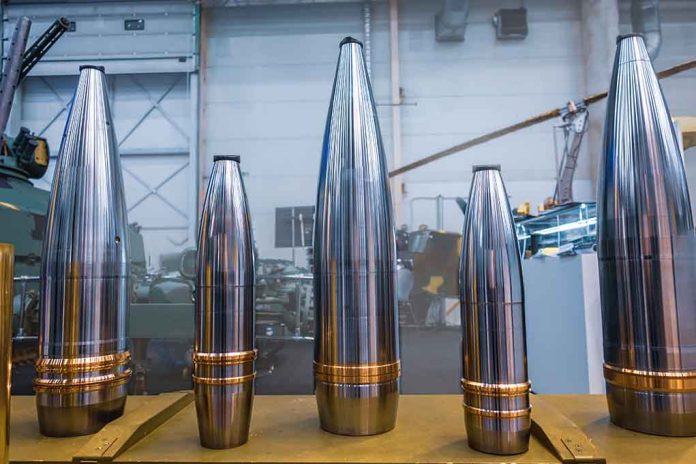 You Can Buy a Message To Be Sent to Putin's Invasion
(LibertySons.org) – College student Anton Sokolenko wanted to help the war efforts in his country, so he began volunteering in March at the Center for Assistance to the Army, Veterans, and Their Families in Ukraine. Sadly, he noticed donations were dwindling. After seeing soldiers scribe words on artillery shells in memory of those who had lost their lives in the battle, the 21-year-old set up a system to let people pay to put personal messages on ammo prior to launch, while letting the Ukrainian military reap the benefits.
And you thought kiss cams and airplane banners were the way to send a message https://t.co/jubc17jg9X

— Nathan Hager (@nhageradio) August 22, 2022
Sokolenko's group provides the soldiers with markers, which they use to write the messages. Troops then take pictures that go to the customers. Those willing to pay a little more can get video of the deployment. Although he stated the practice is "not very allowed," there is no word on the legality of the matter.
People have gotten rather creative with what they want to see on the grenades, missiles, and other weapons. Notes have included everything from birthday wishes to battle cries and personal quips to the Russians. Once the troops address the artillery with the messages, they fire the rounds at the enemy.
Neither the Ukrainian government nor its military sanction this fundraiser. It is an entirely private operation. In June, Sokolenko began taking orders on Telegram, but as the project grew, he started a website, allowing customers from all over the world to participate. He raised over $200,000 in under three months. The money has supplied troops with medicine, food, supplies, and equipment.
~Here's to Our Liberty!
Copyright 2022, LibertySons.org