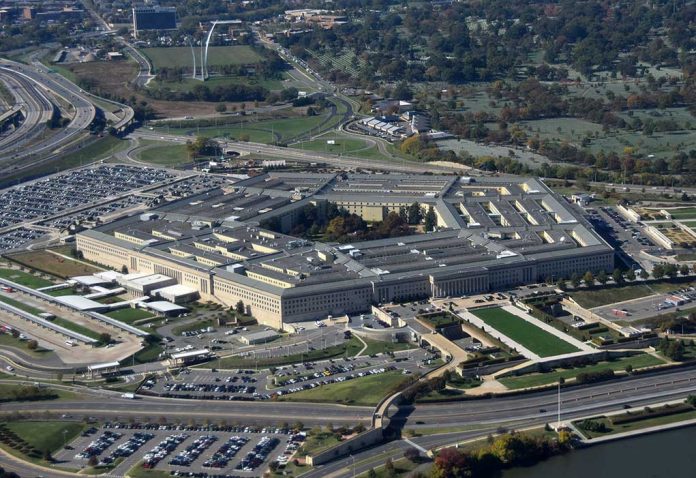 Pentagon Official Under Investigation for Alleged Comments About White People
(LibertySons.org) – A Fox News Digital expose revealed the racist attitude of an employee at the Department of Defense (DoD), which led to an inquiry by the agency. The outlet uncovered alarming social media posts made by the department's chief diversity, equity, and inclusion officer, Kelisa Wing, in its report. Concerns over the discriminatory remarks were due to Wing's job of overseeing curriculum at the Department of Defense Education Activity (DoDEA), a federally operated school system.
The Expose Reveals a Questionable Attitude
Fox News Digital posted the story about the troubling social media posts on September 13. The tweets on Wing's now-private account showed a consistent habit of talking down about white people.
She routinely used the insult "Karen" to refer to white people who annoyed her. She applied the derogatory term to two former government officials, saying former President Donald Trump is a "boy version of a Karen" and labeling Betsy DeVos, the former education secretary, the "queen of Karens." Many of her racist posts referred to incidents at work.
Wing also made claims that racism is part of the American framework. In many interactions on the social media site, she also refused to engage with those who questioned her words and positions. Instead, she posted insults or jabs at other users.
The DoD Defense
The Pentagon refused to comment to Fox Digital on the story at the time of publication. But later, DoD spokesperson, Commander Nicole Schwegman, said the agency knows about the accusations against Wing and will take the appropriate steps to look into the matter. She followed up that inclusivity is vital to the DoDEA, and the department will keep its sights set on providing education to everyone.
The Response in Congress
After the expose, House Republicans responded by putting the DoD on blast, indicating they feel this is not just a problem isolated to Wing but rather an agency-wide issue. Representative Ronny Jackson (R-TX) accused the DoD of pushing a "woke" agenda and using it to "indoctrinate our children." He called Wing an "embarrassment" who should not hold a position in the federal government.
Representative Michael Waltz (R-FL) labeled Wing as "destructive" and said her type of attitude creates "division" within the military. He explained such thought processes also bring politics into an institution meant to remain neutral and called for an investigation into the DoD.
Representative Elise Stefanik (R-NY) spoke about the probe on September 19. She called Wing's tweets "racist" and "woke." The congresswoman noted that she and Representative Scott Franklin (R-FL) pushed the DoD to look into the matter and correct the issue. She also suggested it is time for the department to stop focusing on social agendas and put its attention back on national defense.
~Here's to Our Liberty!
Copyright 2022, LibertySons.org