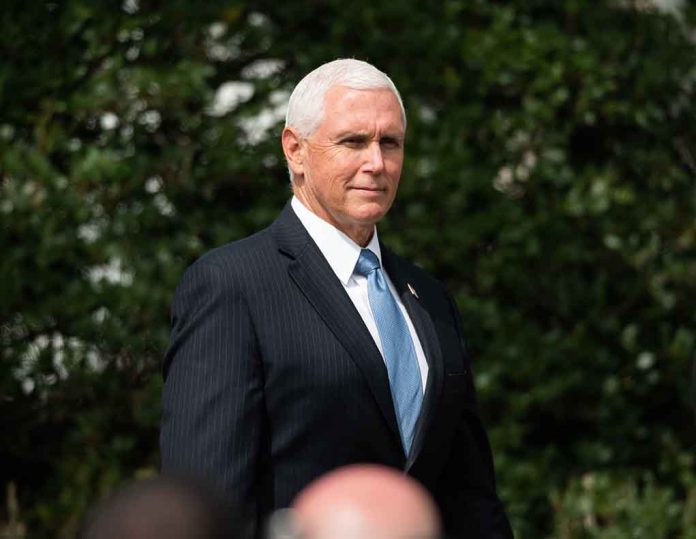 (LibertySons.org) – Former Vice President Mike Pence made headlines on March 31 when he released a 25-point agenda. The plan has three sections covering opportunity, leadership, and culture in the United States. The assumption is that the proposal will serve as a preview of his potential campaign should he run for president in 2024, although he has yet to make a formal announcement.
The agenda touches on many GOP talking points, including school choice, lower taxation, less government regulation, lower government spending, patriot-based education, and gender-specific sports. The plan focuses on moving forward and provides clear information. It gives Conservatives something to unite around beyond reversing and fixing the damage done by President Joe Biden.
Former Vice Pres. Mike Pence announced a multi-pronged policy agenda for the Republican party, the latest in a series of indicators he's planning to mount a run for the presidency in 2024. https://t.co/IGJ47LGQy8

— ABC News (@ABC) April 1, 2022
He laid everything out in a concise manner within the three sections. Pence covered his economic plans and foreign policy goals, including increasing domestic energy production, investing in the military, and dealing with hostile actors. He also touched on cultural issues such as abortion, building the southern border wall, and religious freedom.
The release of the agenda comes right before the November midterms when Republicans are debating how to move ahead. Some think pointing out Biden's flaws is enough, while others believe the party needs a cohesive platform. Could Pence's plan be just what the GOP needs looking ahead to 2024 and do you think this means he will run?
~Here's to Our Liberty!
Copyright 2022, LibertySons.org