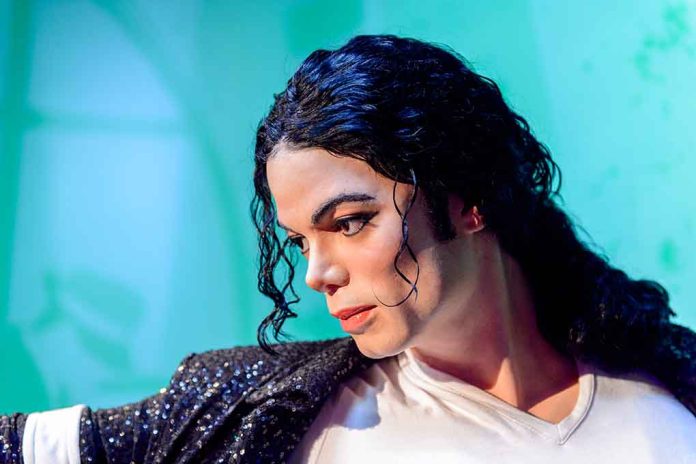 (LibertySons.org) – While beloved musician Michael Jackson was still alive, even his own fans admitted his constant plastic surgery left him looking uncanny by the end of his life. Fox News host Tucker Carlson took it upon himself to use Jackson's work to insult one of the country's top leaders.
On the January 10 episode of Tucker Carlson Tonight, the host caught viewers' attention when he announced that Jackson had somehow risen from the dead to become a weekend guest on CBS's Face the Nation. He completed his intro by rolling a clip that contained "proof" of this miraculous event.
It showcased Speaker of the House Nancy Pelosi (D-CA).
Michael Jackson was spotted on live television over the weekend. pic.twitter.com/Y9Cc3J3A89

— Tucker Carlson (@TuckerCarlson) January 11, 2022
Carlson didn't explain why he made the comparison or give further commentary on his thoughts, except to say the singer must have given up his former profession to "tell lies about politics" and that "he's had a lot of work done since we saw him last." Shortly afterward, he posted the segment to his Twitter feed, offering nothing more than the video and a short sentence announcing the King of Pop was on live TV.
Twitter users, however, had a lot to say. Some were disgusted with Carlson for stooping so low as to make fun of someone's appearance and asking if people take the Fox host seriously. Others posted memes of Pelosi, making further jokes at her expense.
One user asked why he insulted Jackson.
The assumption is that Carlson's comparison suggests the speaker has had some work done on her face, resulting in an unnatural look. Even if it is true, did the host go too far making a joke out of how she looks, or is she fair game since she is in the public eye?
~ Here's to Our Liberty!
Copyright 2022, LibertySons.org