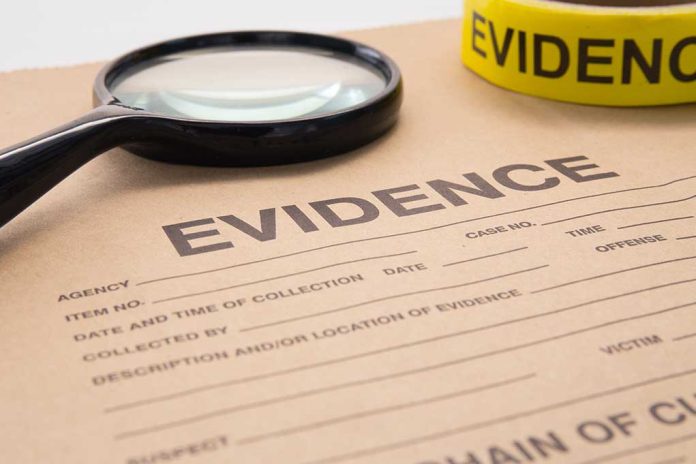 (LibertySons.org) – Earlier this summer, House Speaker Nancy Pelosi (D-CA) announced her selections to serve on a so-called bipartisan Select Committee to investigate the events surrounding the riot at the nation's capital on January 6. The committee currently includes five Democrats and two anti-Trump Republicans appointed by Pelosi.
Despite widespread Republican opposition, the panel kicked off its investigation in late July. On August 25, it submitted a massive request for records from eight federal agencies, including the National Archives, where Trump administration records are currently stored.
The group is demanding records about the Trump White House, staff members, and outsiders like Jack Posobiec and Rogan O-Handley. The request covers a total of nine months' worth of communications.
Jan. 6 Committee Requests Records From Dozens: Trump White House, Right-Wing Journalist, Meme-Creator https://t.co/xeyHNIVsY1 pic.twitter.com/swiJUmSA9K

— Daily Wire (@realDailyWire) August 25, 2021
Committee Chair Representative Bennie Thompson (D-MS) asked for records relating to planning, organizing, and responding to the January 6 events. He also wants records regarding administration staffing as part of an ongoing effort to prove Trump placed loyalists in key government positions after the 2020 election. A request for information relating to the mental stability of the former president particularly concerns Republicans.
The FBI recently confirmed the attack on the nation's capital wasn't the result of a coordinated effort. However, the Select Committee appears adamant to find something to pin on Donald Trump, his staff, or supporters. Pelosi and other Democrats have pushed the narrative that somehow Trump was responsible for the January 6 attack for months.
Is this proof of the committee's bias, or are the records requests just part of the committee trying to cover all the bases during its investigations?
~Here's to Our Liberty!
Copyright 2021, LibertySons.org