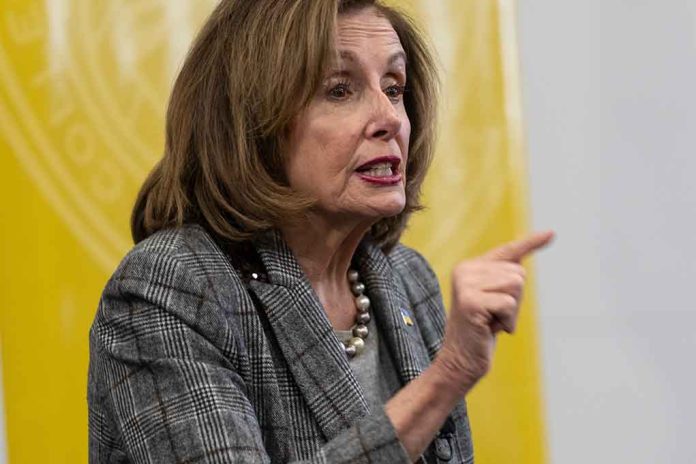 Pelosi Attacks Republicans on the Day of Nightclub Shooting
(LibertySons.org) – Violence shattered a night of fun at Club Q in Colorado Springs on the evening of November 19. Alleged gunman Anderson Aldrich came into the building shooting, taking five lives and injuring 19 others before patrons stopped him. The 22-year-old had no known motive but did have a history with explosives. The incident happened just prior to Transgender Day of Remembrance, which prompted Speaker of the House Nancy Pelosi (D) to issue a statement that has some people questioning her intent.
Nancy Pelosi, Democrats blame 'MAGA Republicans' and 'anti-LGBTQ bills' for mass shooting at LGBT club https://t.co/DjK4kJyXY6

— TheBlaze (@theblaze) November 21, 2022
In a statement after the shooting on November 20, the Speaker expressed sympathies for the victims of the "brutal attack." She also thanked the individuals who were brave enough to stop the shooter. Pelosi spoke about the violence toward the community, contrasting it with what Democrats have been doing to stand against gun violence.
The same day, she released another notice for Transgender Day of Remembrance that turned political. She spoke of "right-wing extremists" and "MAGA Republicans" putting the LGBTQ+ community in danger by their "rhetoric."
While the Speaker didn't directly state she thought the GOP was responsible for the shooting, her words in both statements have raised questions. Is she trying to say Republicans should shoulder the blame for the horrific nightclub attack?
~Here's to Our Liberty!
Copyright 2022, LibertySons.org