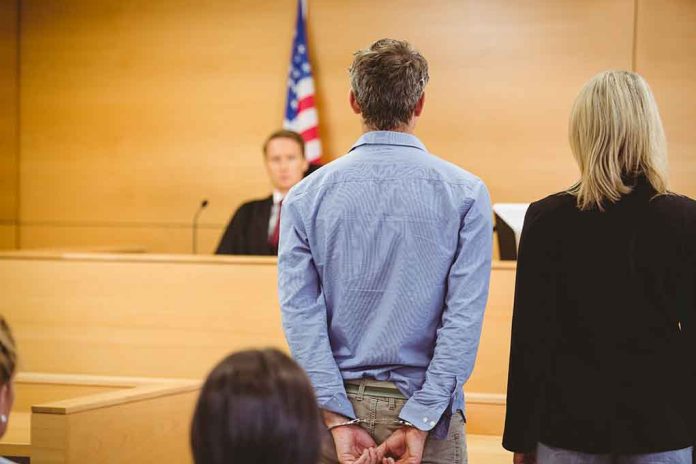 Paul Pelosi's Alleged Attacker Is an Illegal Migrant
(LibertySons.org) – While questions still swirl around the October 28 attack on Paul Pelosi, husband of Speaker of the House Nancy Pelosi (D-CA), more information about the suspect, David DePape, is unfolding. US Immigration and Customs Enforcement (ICE) issued a detainer for the Canadian national on November 1, as officials believe he is in the United States illegally.
Pelosi attack suspect David DePape, an illegal immigrant, may face deportation after criminal trial: Report https://t.co/IC7w0i0DHO

— Fox News (@FoxNews) November 3, 2022
The detainer is a notice to law enforcement that ICE wants to gain custody of a subject upon release. The agency issues one when it believes there is evidence an immigrant is in the US illegally in order to gather information and promptly remand the assumed alien.
DePape, the migrant in question, allegedly broke into the Pelosi residence to attack Nancy Pelosi. Upon finding she was not home, he became violent and hit Mr. Pelosi on the head, causing severe injuries. The defendant reportedly entered the US in March 2008 but did not hold a valid visa to remain in the country long-term.
Canadians do not have to have a visa to enter the country, but the law limits their visits to six months without one. The alleged perpetrator has been within US borders for about 14 years.
DePape pleaded not guilty to multiple felonies, including attempted murder and burglary, on November 1. He remains behind bars without bail. The defendant also faces federal charges due to Nancy Pelosi's position within the government.
~Here's to Our Liberty!
Copyright 2022, LibertySons.org