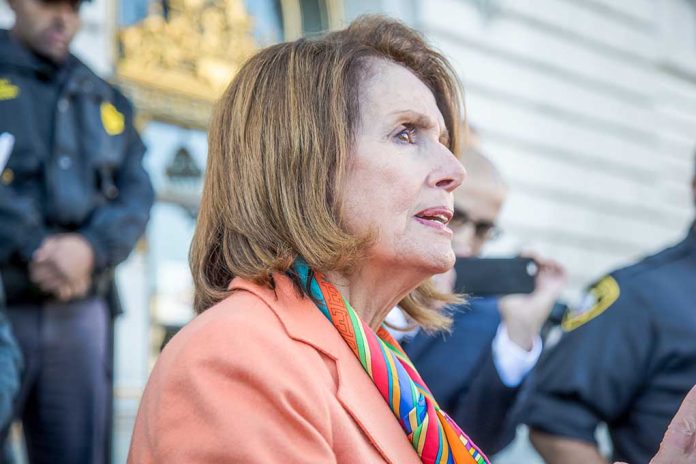 (LibertySons.org) – President Joe Biden has found himself in deep water after the discovery of several classified documents at his private residence in Wilmington, Delaware, and his former office at the Penn Biden Center. As Democrats attempt to downplay the situation, the media has seemingly begun to turn on the 46th President. Former Speaker of the House, Representative Nancy Pelosi (D-CA), recently detailed her dismay at the media's treatment of Biden.
The California Democrat recently spoke with Maureen Dowd of The New York Times. The interview covered various topics, including Biden's reelection chances and the recent classified document scandal. Dowd had asked Pelosi what her feelings were on Democrats having second thoughts on Biden running for reelection in 2024 following the discovery of the classified material.
Pelosi annoyed with MSNBC for coverage of Biden documents story: 'I'm not a big fan' https://t.co/uvkOr65hzj

— Fox News (@FoxNews) January 23, 2023
Dowd mentioned that many people on the Left are concerned that Biden's mishandling of the information could minimize their ability to go after former President Donald Trump for his alleged mishandling of classified materials.
The former Speaker claimed there was a difference between Biden's situation and Trump's in that the former president attempted to hide the documents while Biden has been open about them. Pelosi wondered about the nature of the documents, asking if they were put under the highest classification.
The Times opinion columnist noted that even MSNBC had been critical of Biden and his mishandling of White House Documents. Pelosi said that while she loved some of the individuals working for the network, she wasn't fond of MSNBC itself.
Dowd also asked the former Speaker if Biden was the only chance Democrats had at beating Trump in 2024. Pelosi replied that the president wasn't the only viable option, adding there were "other great candidates." However, the California Democrat said she believes Biden is doing a good job. However, she readily admitted that his age isn't working in his favor, but added that it was all relative.
~Here's to Our Liberty!
Copyright 2023, LibertySons.org