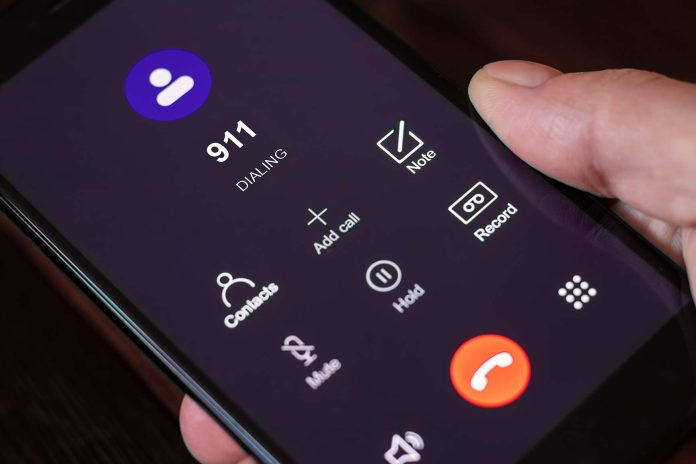 Paul Pelosi's 911 Audio Revealed – Stunning Details
(LibertySons.org) – Speaker of the House Nancy Pelosi's (D-CA) husband, Paul Pelosi, suffered an attack in the couple's residence on October 28. He managed to get away from the suspect and call 911, but he came across to the dispatcher as "confused." He claimed not to know the person who broke into his home but then said the man was a friend named David, causing widespread speculation about the ordeal.
BREAKING: When #PaulPelosi Called 911 He Advised Police,"His Name Is David & He Is a Friend"
The Attacker And Pelosi Were Both Found In Their Underwear By Police. https://t.co/GufRpa0ny0

— John Basham 🇺🇲 (@JohnBasham) October 29, 2022
The suspect, David DePape, is a 42-year-old from Berkeley. He assaulted Mr. Pelosi with a hammer to the head, causing a skull fracture that required surgery. The victim also suffered damage to his arm and hands, but a spokesperson told Politico that doctors expect him to make a full recovery.
How DePape got into the Speaker's home remains unclear. Officers searched a residence associated with the suspect, known as the "hippie collective," which features a rainbow flag, marijuana leaves, and a Black Lives Matter sign — typical left-wing causes.
DePape's alleged online activity has also been under scrutiny, but it seems to contrast the image his home gives of his political views. Rolling Stone reported the suspect owns a subscription blog where he shares his far-right extremist viewpoints on everything from COVID-19 to the Holocaust. The outlet also said he posted similar content to his now-deleted Facebook page.
Authorities have filed multiple charges against DePape. They include attempted murder, burglary, elder abuse, threatening a public official's family member, and battery.
~Here's to Our Liberty!
Copyright 2022, LibertySons.org