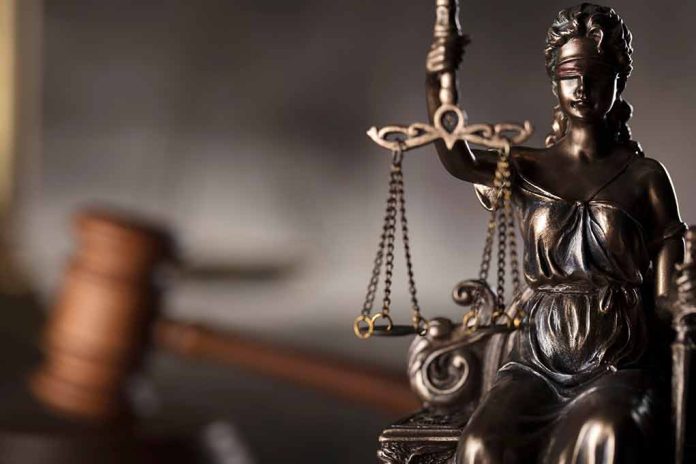 (LibertySons.org) – Virtual classes became a necessity in 2020 for nearly two years. Yet, as many returned to their normal routines, some found virtual classes remained the education system of choice, especially in rural settings. In June, Governor Kevin Stitt (R) cheered when Oklahoma's Statewide Virtual Charter School Board approved the Catholic Archdiocese of Oklahoma City's application by a close three to two vote to establish the St. Isidore of Seville Catholic Virtual School, making it America's first publicly-funded religious charter school. On Monday, July 31, parents and religious leaders sued to stop taxpayer funds from filling the religious academy's coffers.
The ACLU, Americans United for Separation of Church and State (AUSCS), faith leaders, and parents formed the plaintiff group suing to maintain the separation of church and state as provided by the US and Oklahoma Constitutions. Prior to the June vote, the state's attorney general, Gentner Drummond (R), warned the board against approving a publicly-funded religious school because it ran counter to law and "the best interests of taxpayers."
Virtual charter schools, by definition, are publicly-funded online academies that local education boards don't regulate. Instead, they agree to operate by a set of standards delineated in the organization's charter, defining how the school will operate, the ideals it will uphold, the educational standards the faulty will meet, the operational guidelines it will follow, and the accreditation organizations to which it will be accountable. Typically, virtual charter learning academies are free and open to the public, like brick-and-mortar public schools, and don't restrict admissions.
The lawsuit claims that St. Isidore will discriminate in admissions, employment, and discipline based on "religion, sexual orientation, gender identity, and other protected characteristics." Additionally, the suit claimed that St. Isidore's charter refused to comply with Oklahoma charter schools' legal requirements, "including prohibitions against discrimination."
Proponents of the new virtual charter school argue that the Archdiocese hopes to provide more options to the state's kids in rural areas and for special needs kids. Yet, opponents argue that religious-based schools like St. Isidore typically discriminate against autistic spectrum students, those who self-identify as LGBTQ+, and those who adhere to non-Christian religions or declare themselves agnostic or atheist – – – all of which is acceptable for a private religious academy but unacceptable for a publicly-funded school.
~Here's to Our Liberty!
Copyright 2023, LibertySons.org