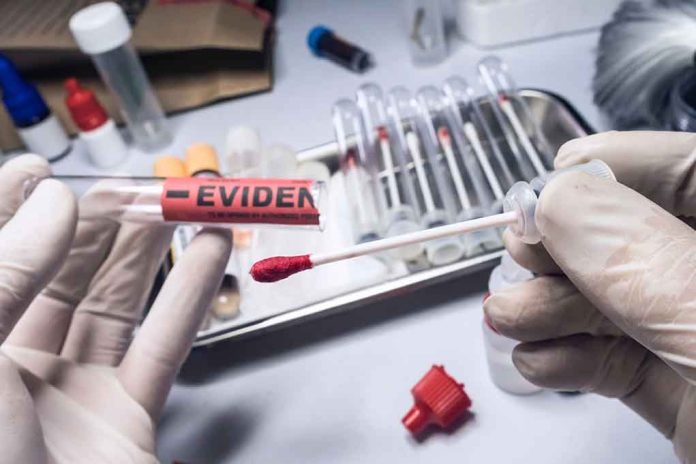 Defeated Democrat's DNA Found at Crime Scene
(LibertySons.org) – A murder in Las Vegas set police on an investigation that would take down a local official. Authorities launched a manhunt to find who stabbed and killed Las Vegas Journal-Review reporter Jeff German outside his house on September 2. They didn't have to look far after evidence, including DNA, began stacking up against an unlikely suspect, Clark County Public Administrator Robert Telles (D).
The Investigation
Las Vegas Metropolitan Police Investigators focused their search for the murderer on anyone who may have had an issue with German's reporting. That approach allegedly led them to Telles.
The administrator had a history with the victim, who had been doing in-depth reporting about the public official during primary elections and after he lost his race. The Democrat made it clear he was unhappy and publicly aired his grievances about the journalist's stories. German wrote about accusations of misconduct in the public administrator's office, including bullying.
Authorities soon spoke with Telles and collected evidence from him, including sneakers covered in blood and a wide-brimmed hat. They also searched his home. Videos from neighbors' outdoor security cameras showed a man walking around German's residence wearing a work outfit that covered his body and a large hat concealing his face. They also found DNA at the crime scene matching Telles. The break in the case came when witnesses reported an SUV at the crime scene around the time of the murder. That vehicle's description was the same make and model as that of the public servant's.
With the evidence piling up, police arrested the suspect on September 7. The man intentionally injured himself when officers tried to take him into custody, so he first went to the hospital for treatment before going to jail.
What Happens Now
Telles had his first court date on September 8. The administrator is facing murder charges, and the judge has refused to allow bail. The alleged perpetrator remains in the Clark County Detention Center and is presumed innocent until proven guilty by a court of law.
For now, Telles remains in office, but officials say they are looking into how they can remove him from his elected position.
To honor the deceased, German's family partnered with Three Square Food Bank in Las Vegas to accept donations in his name. They expressed gratitude to the community for its support and described the reporter as a "loving and loyal brother, uncle, and friend."
~Here's to Our Liberty!
Copyright 2022, LibertySons.org