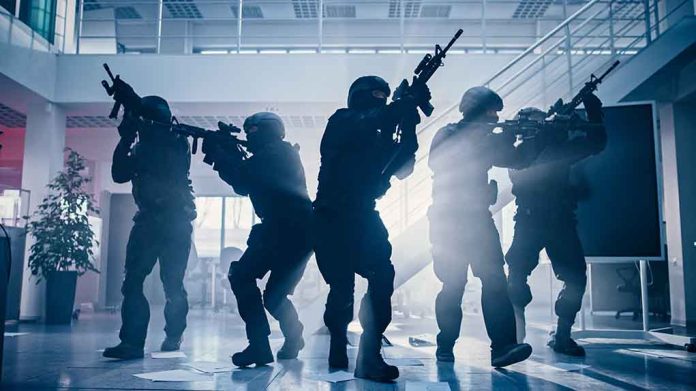 (LibertySons.org) – Oregon's ongoing battle with drug cartels continues to frustrate state leaders. From black market marijuana production to slavery and the trafficking of illegal immigrants, organized crime is at an all-time high. So now, state officials are begging the federal government to step in.
The request for help started when Representative Cliff Bentz (R-OR) sent a letter to Attorney General Merrick Garland early in November asking for access to FBI and DEA resources. The missive attracted the attention of the Department of Homeland Security (DHS), which plans to hold a fact-finding mission in the area.
"This is a humanitarian disaster taking place in plain sight," Bentz said.

Rooting out the international drug cartels and narco slavery associated with illegal #Marijuana production in southern #Oregon will require "all hands on deck," leaders said. https://t.co/krKxsaLExZ

— The Epoch Times (@EpochTimes) November 16, 2021
On November 10, Bentz led a roundtable to discuss the problem with the drug cartel movement in the state and get a better idea of the region's needs. Other elected leaders and law enforcement officials attended the event in Medford, Oregon.
Participants talked about how open borders and poor regulations have made the area feel like the "wild west," allowing the drug scene to flourish. As a result, citizens live in fear of crime associated with the movement of illegal drugs through the state. The problem is so severe in Jackson County that its leaders were forced to declare a state of emergency.
Concerning reports show that cartels working in Oregon often traffic in illegal immigrants and even enslave them in some cases. They use torture to force them to work.
Bentz calls it a humanitarian crisis.
That's also why Oregon's state leaders say there's no time to waste — and why they want the federal government to step in. Local law enforcement simply cannot handle the demands.
Officials point to loose hemp regulation laws as a primary motivator for cartels. They make it easier for organized crime groups to set up and run illegal marijuana-growing operations. They believe reform is the only way forward.
Bentz and other local leaders want to collaborate with the federal High-Intensity Drug Trafficking Areas (HIDTA) program. It has already assisted in several parts of the state. Still, all is not lost; many believe federal help provides hope for Oregon.
~ Here's to Our Liberty!
Copyright 2021, LibertySons.org