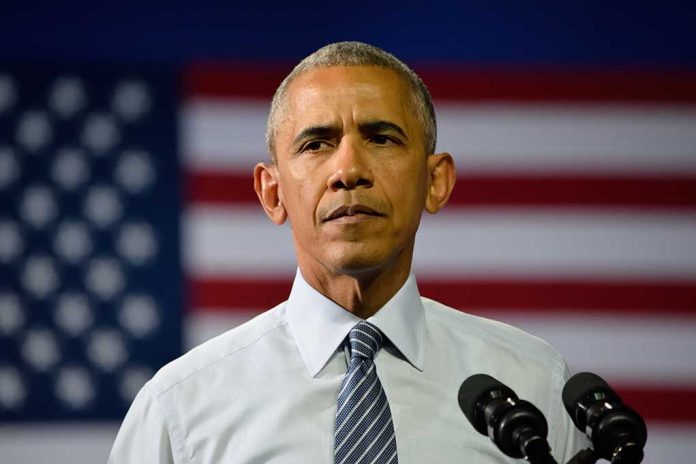 Obama Snaps Back At Protestor During Rally
(LibertySons.org) – Due to the highly contested nature of the 2020 midterm elections, the Democrats have brought out the big guns. Former President Barack Obama hit the campaign trail in some of the most critical races throughout the country. On October 29, he was in Michigan, trying to bolster support for Governor Gretchen Whitmer (D), who is seeking another term. But he faced some pushback at the rally.
From Fox News – Obama interrupted by protester during Michigan rally: 'Come on' Obama interrupted by protester during Michigan rally: 'Come on'https://t.co/JjnzLzY3e7

— Samantha Cook (@stitcher994) October 29, 2022
As Obama spoke about how everyone needs to come out to vote and do their part in ensuring Democrats remain in control at the state and federal levels, one person in the crowd decided to share his opinions. The unidentified man began shouting during a pause in the former president's remarks.
While video cameras at the event didn't pick up what the heckler said, Obama's reaction indicated that the comment wasn't on track with the night's message. The former president advised that he was talking and the man would need to wait his turn. He also suggested there was no need to interrupt or shout and used the incident as an example of how people need to reject negativity to avoid creating "a dangerous climate."
The crowd of Democratic supporters then began booing the man to silence him. They also chanted "Obama."
~Here's to Our Liberty!
Copyright 2022, LibertySons.org