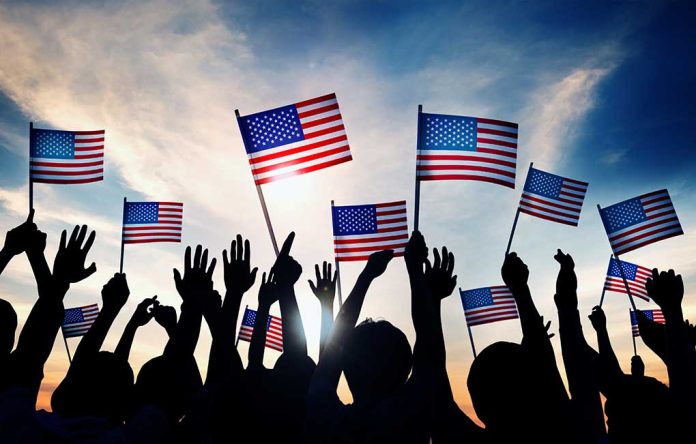 (LibertySons.org) – The American flag is an iconic symbol representing freedom. The colors stand for characteristics the country holds in esteem: perseverance, justice, strength, purity, and vigilance. Despite serving as a potent US emblem in its current form since 1960, some people feel it isn't good enough.
A New York Times opinion piece on September 28 asked artists to redesign Old Glory under the suggestion it isn't inclusive enough. The ideas included flags promoting equality and the loss of the American dream.
New York Times Pushes Six Redesigns Of American Flag https://t.co/LolmyDWoB2 pic.twitter.com/99RQuMPkRl

— Daily Wire (@realDailyWire) October 8, 2021
The exercise was part of a larger project from the Times about renewing America but isn't a new idea from the media company. In July, the publication made headlines about how this powerful symbol now represents only one side of the political spectrum and even is off-putting to some people. Editorial board member Mara Gay also caused a stir for her comments in June, calling the sight of the Stars and Stripes disturbing.
Public response to the redesigning of the Star-Spangled Banner was not favorable from either side of the aisle. Oliver Willis, a liberal writer, called the designs terrible. Rebecca Mansour, the senior editor at Breitbart News, called the editorial "stupid."
While the article had little content from the staff at the New York Times and focused on the redesigns and artists' explanations, it did open with the writer asking why the flag has had no alterations since the early 1900s and suggests it was time for a change. Reactions to the project seem to signify that most Americans are not on board.
~Here's to Our Liberty!
Copyright 2021, LibertySons.org