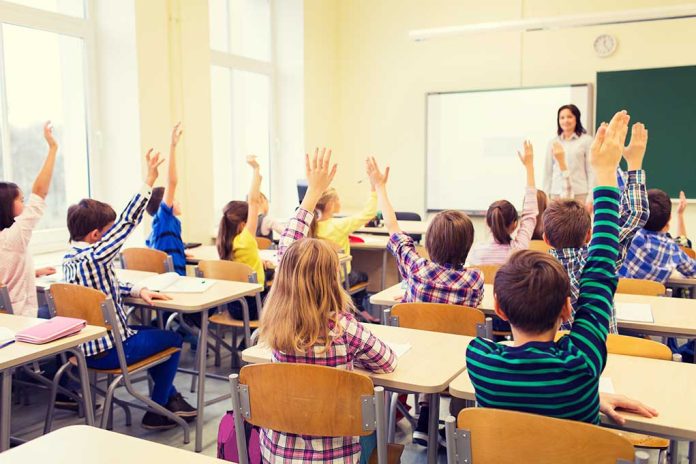 (LibertySons.org) – The Hartford School District in Connecticut suspended a school nurse as they look into a post she made on Facebook. Kathleen Cataford from Richard J. Kinsella Magnet School claimed teachers and other school workers were helping students hide their nonbinary status from their parents. She also disclosed that an 11-year-old student at the school is on hormone blockers.
Cataford further claimed the curriculum for students as young as kindergarteners included teachings about gender identity.
Kathleen Cataford, 77, was suspended by Hartford Public Schools for posting this comment on Facebook exposing the schools in Connecticut that are intentionally helping children keep transitioning from their parents and introducing gender confusion to Kindergarteners. pic.twitter.com/0edbwQgHys

— John Mason (@LivingGodsTruth) April 2, 2022
She posted these concerns in a local mom's group about curriculum and activities within her district. The nurse warned parents that school staff might be spending the time they have with their children teaching controversial topics without their consent.
The mother of the child receiving the hormone blockers alerted the school to the post. She felt it was a violation of her child's privacy that Cataford made a public comment about the minor's health. In response, the district placed her under suspension on March 28 for publicly disclosing private details about students.
Hartford Public Schools Superintendent Dr. Leslie Torres-Rodriguez released a statement condemning the remarks. She said the school aims to create an "inclusive environment" with a supportive staff.
Cataford remains suspended from her position while the school investigates the matter.
~Here's to Our Liberty!
Copyright 2022, LibertySons.org