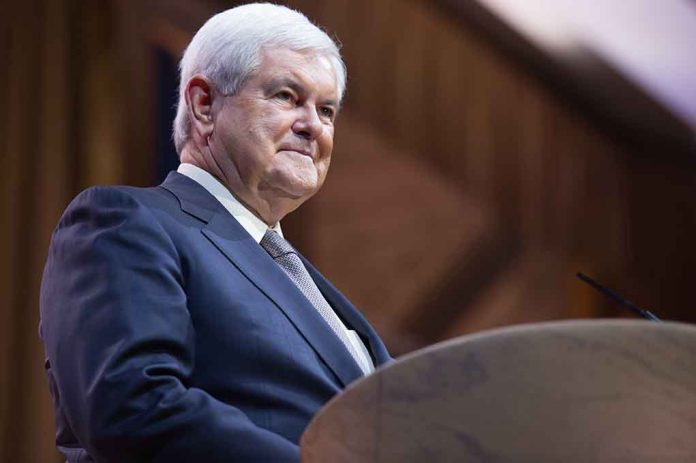 Newt Gingrich Just Predicted Something Historic
(LibertySons.org) – On May 1, former Speaker of the House Newt Gingrich (R) talked about the upcoming midterm elections on Fox News' "Sunday Morning Futures." The former House member made a bold prediction for the GOP, saying they could grab as many as 70 seats in the House and 4 Senate seats. Such wins would put Republicans in control of Congress.
Newt Gingrich is forecasting what could be a historic red wave this November.

The former House speaker predicts Republicans could pick up as many as 70 seats in the #House in the midterm elections, and 4 in the #Senate, returning control of both chambers of Congress to the GOP

— Ziad K. Abdelnour Financier, Influencer, Activist (@blackhawkinc) May 2, 2022
Gingrich told host Maria Bartiromo he sees a red wave with the GOP getting at least 25 seats in the House, but he noted they could land up to 70 seats. The Washington Examiner explained that if Republicans are successful, it would be historic. The closest overall win of that magnitude was 63 seats in 2010.
While the Senate currently has a 50/50 split, Democrats have control due to the vice president's ability to cast a tie-breaking vote. In addition, they have a good majority of more than 12 seats in the House. Big wins for the GOP can topple the hold the Left currently has over the legislative branch.
The former Congressman explained to Bartiromo that increasing support from Hispanic voters could help Republicans to victory. He also feels districts in which President Joe Biden won by a slim percentage could be up for grabs by GOP candidates.
~Here's to Our Liberty!
Copyright 2022, LibertySons.org