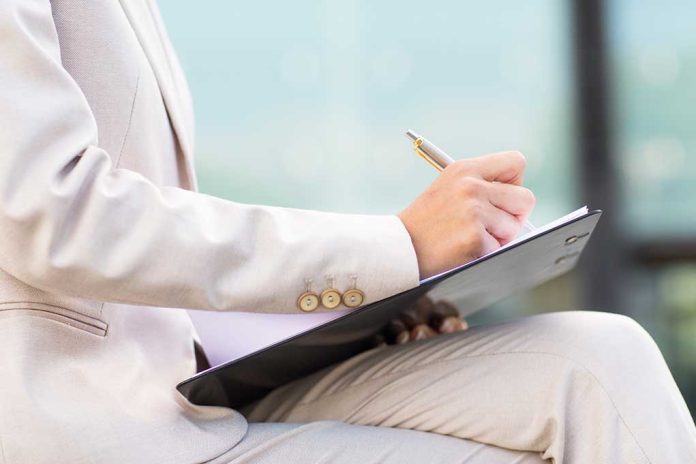 (LibertySons.org) – Many people feel the US has become increasingly divided over the past decade. Their concern seems to be well placed as a recent poll demonstrates how Americans feel about the division in the US. According to the results, most Americans hold the media responsible for dividing the country.
According to data from the Associated Press-NORC Center for Public Affairs Research and Robert F. Kennedy Human Rights, nearly all respondents, 93%, believe that the spread of misinformation is a growing problem in the US. Furthermore, over half of the respondents, 58%, believe that the news media is responsible for spreading false information. Similarly, 63% feel it's the news media's responsibility to fix the problem.
Americans Fault Media: When it comes to the news media and the impact it's having on democracy and political polarization in the U.S., Americans are likelier to say it's doing more harm than good. https://t.co/SKGWIwwUGq

— NEWSMAX (@NEWSMAX) May 1, 2023
It's not all bad news for media outlets, as most Americans said they had some level of confidence in the industry's ability to present information accurately and fairly. However, only 16% were "very confident," and 45% expressed they didn't have any confidence at all. In addition, RFK Human Rights noted that respondents were "more likely" to feel the media is "increasing political division" and "hurting democracy" in the US.
Republicans have stronger negative feelings toward the media than Democrats and Independents. RFK Human Rights found that three-quarters of the individuals polled felt that network owners' political affiliation significantly influences how they present information to the public.
A recent article published by the Associated Press reported similar responses. For instance, Barbara Jordan, a 53-year-old Democrat, claimed that the "news riles people up." She mentioned how it's easier for her to use the internet, which she says she trusts more than the TV media, and do her own research to learn about certain issues. Likewise, 50-year-old Republican Joe Salegna told the outlet that partisan networks and social media companies are ripping America apart, adding that he believes it's "gotten a lot worse" since the 2016 election.
As a side note, despite the negative outlook on the media, many Americans expressed concern regarding the safety of journalists. A majority of the respondents mentioned being worried about "direct threats" to individuals working in that industry.
~Here's to Our Liberty!
Copyright 2023, LibertySons.org