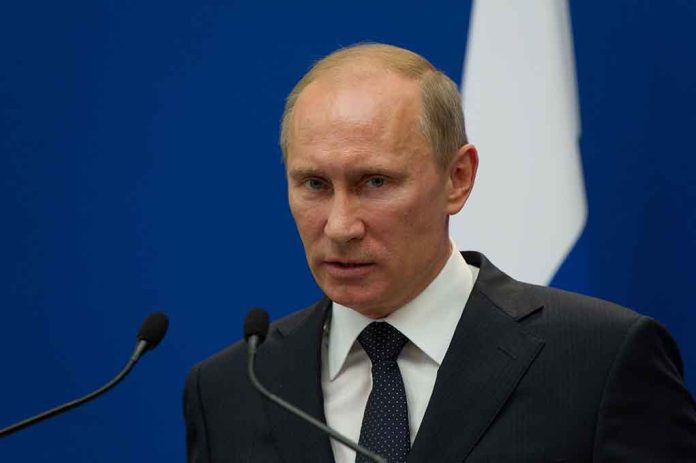 (LibertySons.org) – The British Ministry of Defence predicts a quiet winter is likely ahead for Ukraine. On its Twitter account, the agency revealed on December 12 that Russia would likely not make further moves in the coming months. And while the objective remains to overtake Donetsk Oblast, an attempt to do so probably won't occur soon.
Latest Defence Intelligence update on the situation in Ukraine – 12 December 2022

Find out more about the UK government's response: https://t.co/ngW6tfLdtw

🇺🇦 #StandWithUkraine 🇺🇦 pic.twitter.com/E2XThQO2GD

— Ministry of Defence 🇬🇧 (@DefenceHQ) December 12, 2022
The tweet also outlined reports out of Russia that focus on the Donbas region and the ultimate aim to liberate the area from Ukraine. Still, the ministry noted that based on current information, that goal seems unreachable right now.
'Highly Unlikely' Weakened Russia Can Retake Lost Territory – UK Intel https://t.co/5z6DFWg2LU via @BreitbartNews

— Sonny (@saveamerica64) December 12, 2022
The sentiments reflect what US Director of National Intelligence Avril Haines said at the Reagan National Defense Forum 2022 on December 3. She noted the war efforts are already losing steam after a barrage of assaults in the early fall. She revealed Russia is slowing down and withdrawing to the east. Intelligence expects this trend to continue in the winter. By March, the troops on both sides should begin regrouping and preparing to begin more active fighting again, but she explained there is much doubt the Russians will be able to do this.
Haines also suggested that Russian President Vladimir Putin isn't getting full facts about what is happening in Ukraine. She said he might be getting some information about the issues and problems plaguing the troops, but he likely doesn't have all the details.
The UK Ministry of Defense noted in a December 13 tweet that Putin canceled his annual end-of-the-year press conference. The entity suggested that could have been because there may be a significant "anti-war feeling" in the motherland.
~Here's to Our Liberty!
Copyright 2022, LibertySons.org