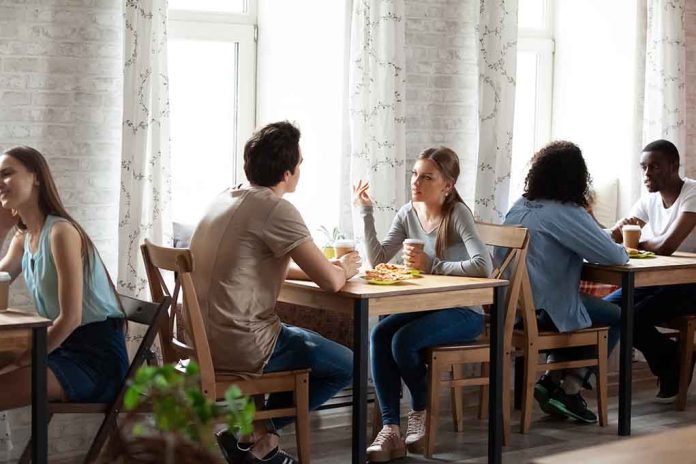 Conservatives Only – New App Takes Internet by Storm!
(LibertySons.org) – In a very divided political climate, conservatives have been launching alternatives to social media and other websites geared toward like-minded individuals. The latest proposal is The Right Stuff, a dating app for singles on the Right. Touting itself as a place free from woke ideologies and pronouns, the platform expects to launch in September.
'View profiles without pronouns': Dating app called 'The Right Stuff' will cater to conservative singles https://t.co/JSWApfkOrs

— TheBlaze (@theblaze) August 11, 2022
In promotional material, Ryann McEnany outlines that an invitation is necessary to sign up for the exclusive service. She also notes it is free for women, as long as they bring friends, but premium subscriptions for men require payment. In addition, the sister of former White House Press Secretary Kayleigh McEnany makes it clear there are only two genders on this app. She encourages young conservatives to sign up for access if they want to meet people who think like them.
The Right Stuff comes from John McEntee and Daniel Huff, both former members of the Trump White House. Huff noted a need for this type of service and promised it is different from other failed attempts because it has proper funding and support. Former Facebook board member and conservative billionaire Peter Thiel is backing the venture with around a $1.5 million investment.
When it launches, the app will only be available in larger cities, with a focus on the DC metro area. For now, it also is for men and women who want to date members of the opposite sex, but Huff explained it would likely expand to allow same-sex couples.
~Here's to Our Liberty!
Copyright 2022, LibertySons.org