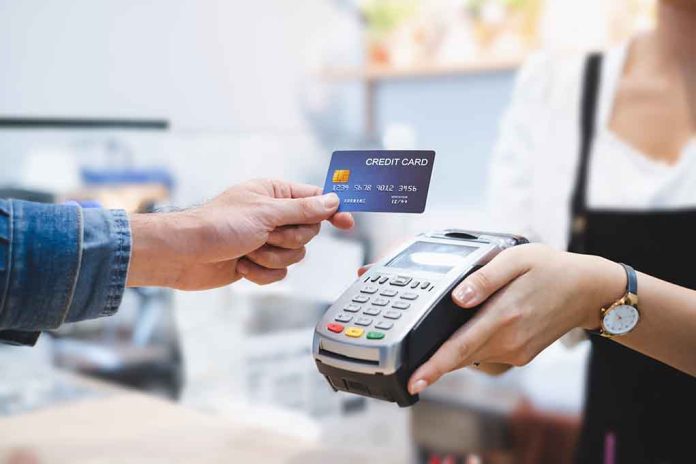 This New Credit Card Won't Be Controlled by Woke Banks
(LibertySons.org) – A new credit card company is giving customers a voice as to where it makes charitable donations. According to The Washington Free Beacon, Coign will allow cardholders to vote on the philanthropic recipients of merchant fees. Founder Rob Collins told the publication the company feels too many other businesses are using their customers' money to donate to Left-leaning causes without giving them a choice in the matter.
Join our early access waitlist for the Coign Credit Card on https://t.co/lBq7JGjwhG@FDRLST @JusticeTristan https://t.co/HzkM3fJ44g

— coign. (@coigncard) April 27, 2022
Coign launched on April 26. Its advisory team includes former Senator Cory Gardner (R-CO) and Collins, a former Republican political worker. Fox News reported the company believes other credit card businesses fail to support conservative customers. Coign wants to change that trend.
Want to learn more about the first credit card built by conservatives for conservatives? Watch here. https://t.co/bLH04iGIGt

— coign. (@coigncard) April 26, 2022
According to The Washington Free Beacon, many credit card companies have gone woke, donating to causes like Black Lives Matter, the Clinton Foundation, and Chinese universities. They made those donation decisions internally without asking for input from customers.
Fox News explained the Coign card is a Visa with a 1% cashback benefit. It also has no annual fee and provides credit protection. The company will donate a portion of all merchant fees to causes chosen by cardholders. Customers can start voting on the charities soon, as Collins' business promises to open the process within 60 days of the launch.
~Here's to Our Liberty!
Copyright 2022, LibertySons.org