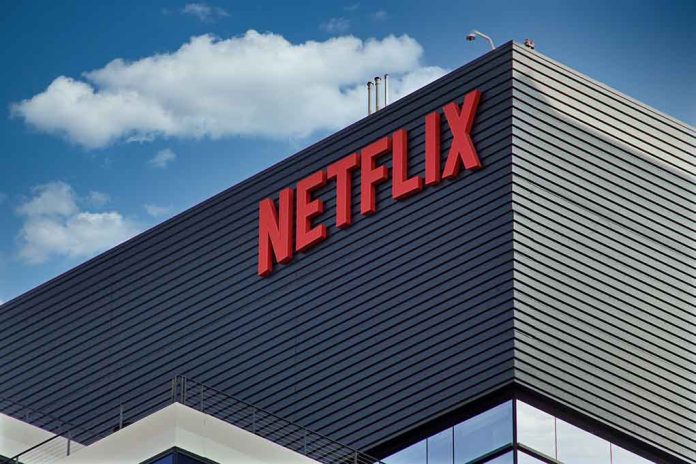 This Billionaire Heiress Supporting Defund the Police Candidate
(LibertySons.org) – Eunisses Hernandez, a candidate for Los Angeles City Council in the 1st District, recently secured the backing of Netflix CEO Reed Hastings' wife, Patty Quillin. Quillin joined forces with heiress Liz Simons to provide the far-left Hernandez with $85,000 in donations. The candidate hopes the wide range of high-profile supporters will help her in the race against incumbent Gil Cedillo.
Patty Quillin, the wife of Netflix CEO Reed Hastings, has joined billionaire heiress Liz Simons in backing Eunisses Hernandez, a radical left-wing candidate for Los Angeles City Council's 1st District who wants to "abolish the police." https://t.co/u2viojtrdc

— Breitbart News (@BreitbartNews) June 1, 2022
Hernandez has been outspoken about her intentions to get rid of police in the city. She has multiple tweets calling to abolish them dating back to 2016, long before the era of defunding law enforcement that came after George Floyd's death. Her campaign site states her policy is "care first, jails last."
She also focuses on how living in the district for her whole life gives her a unique perspective and ability to fight for its residents, but her backers aren't even from the area. They both live almost 400 miles away from the district. Simons' mansion is in Atherton, and Quillin lives in Santa Cruz.
Another part of Hernandez's platform is to bring more affordable housing to the area. Meanwhile, Simons lives in an area of properties that sell for $40 million, and Quillin is in a neighborhood of multi-million dollar homes.
Both women are affluent. Simons is the daughter of James Simons, a billionaire who made his money through investing. Quillin and her husband have a net worth of around $2 billion. The only apparent tie between these women and Hernandez is their history of supporting Democratic candidates.
~Here's to Our Liberty!
Copyright 2022, LibertySons.org