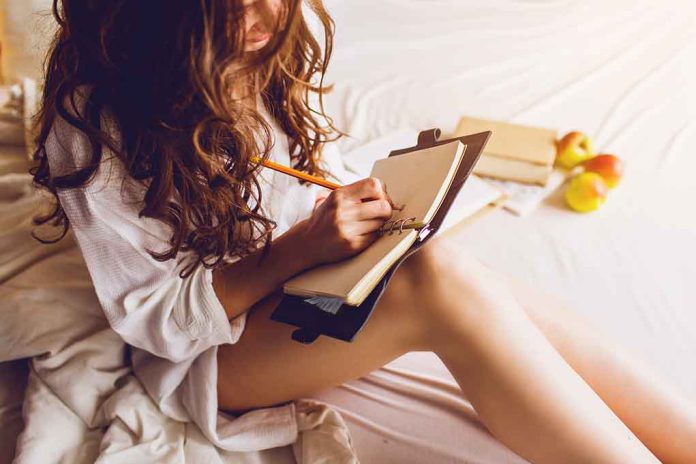 (LibertySons.org) – Ashley Biden's lost diary has become the centerpiece of a rapidly expanding situation involving the FBI, Project Veritas, and National File. The scandal with President Joe Biden's daughter's personal journal, which contained explosive information about her private life, now has National File speaking out about journalists' rights.
On November 4, the FBI conducted raids at two separate locations associated with Project Veritas, a Right-leaning journalist group. The agency claims it was looking for information about the missing journal, which Ashley Biden allegedly reported stolen in a burglary.
National File issued a statement on November 8 refuting these claims. The organization says it believes Project Veritas' whistleblower, who insists they obtained the journal lawfully. The publication also claims it took every possible step to verify the diary's origin and legitimacy before publishing the story.
National File's Editor in Chief, Tom Pappert, also expressed shock and dismay over the FBI's actions.
National File editor-in-chief @realTomPappert's statement regarding the FBI and SDNY's interest in the Ashley Biden diary. pic.twitter.com/PLEebmdMKT

— National File (@NationalFile) November 8, 2021
Pappert is upset by the fact that federal law enforcement agents ultimately raided journalists who have legal protection against criminal prosecution, especially related to stolen materials. He says the content, not its origin, is what matters in the end when it comes to published information. By conducting the raids, the FBI verified the diary's legitimacy.
National File originally published the diary in October 2020 after receiving it from the unnamed whistleblower, who claimed they found it abandoned at Ashley's former home. The journal allegedly includes sections about "inappropriate" showers with her father, concerns about potential molestation, and addiction-related struggles with sex and drugs.
~ Here's to Our Liberty!
Copyright 2021, LibertySons.org