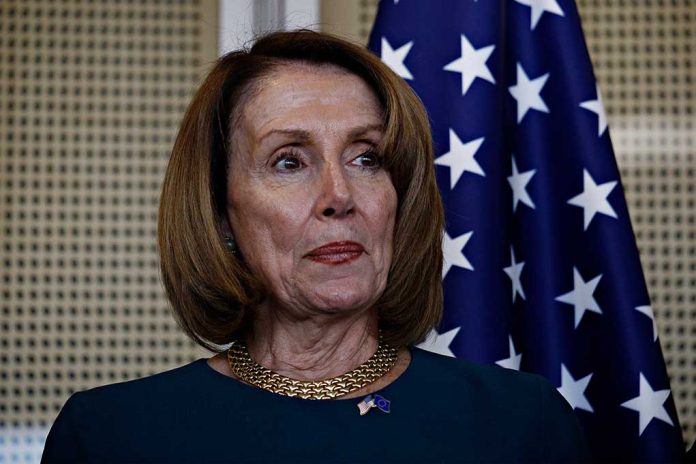 (LibertySons.org) – Speaker of the House Nancy Pelosi (D-CA) put together a committee of Democrats and a few select Republicans to investigate the January 6 insurrection at the Capitol. The GOP has been outspoken against the work of this group, saying it is highly biased. Now, Republican Representatives Jim Banks (IN), Rodney Davis (IL), Jim Jordan (OH), Kelly Armstrong (ND), and Troy Nehls (TX) published a report outlining their assessment of the security failures that day, which they largely attribute to Pelosi.
Pelosi's Jan. 6 story unravels as evidence mounts that Capitol breach was preventable https://t.co/oTzIxtDztD#January6th

— Larry Elder (@larryelder) December 22, 2022
The Report of the Investigation came out on December 21. It states the GOP's claims that the House speaker had oversight of security that day and did not adequately protect the Capitol.
The representatives provided emails and text messages, along with whistleblower accounts, as proof of their assertions. Among the accusations they made was that Pelosi was very involved in helping to plan security measures for the Capitol that day and even "micromanaged" the Sergeant at Arms on the issue.
The report says officers were discouraged from using their full security gear and equipment that day due to concerns from "officials" about how it would look to the public if they were heavily armed.
The representatives also accused the legislator of leaving Republicans out of the loop when discussing threats and potential security concerns regarding the election certification. Information was allegedly reported to GOP members on a need-to-know basis after approval from the speaker.
Neither Pelosi nor the Capitol Police has commented on the report. In July 2021, however, USA Today cited Capitol Police spokesperson John Stolnis as saying the California lawmaker had no oversight over the entity nor the Capitol Police Board at the time of the insurrection.
~Here's to Our Liberty!
Copyright 2022, LibertySons.org