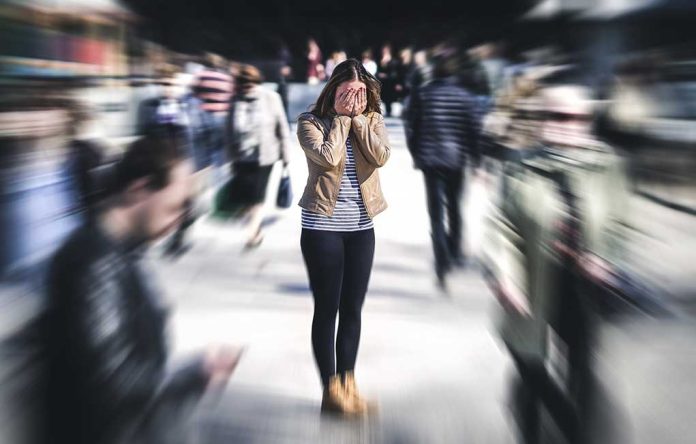 (LibertySons.org) – South Carolina Rep. Nancy Mace might serve as a Republican, but she considers herself a centrist. In a largely divided political arena, where vast differences become some of the biggest talking points, the representative's positions on a few key issues have left her completely alone. Still, she's holding to her path, determined to use her position as leverage to push her agenda.
The two most significant differences between Mace and the GOP lie in her stances on abortions and guns. She claims to sit on the conservative side of the fence on both issues, but her statements about how to handle them have strayed into dangerously progressive territory.
Nancy Mace finds herself on a lonely GOP island https://t.co/GH47NB67ky pic.twitter.com/0K2JwFBznv

— The Hill (@thehill) May 8, 2023
Mace made her centrist stance clear when she issued a press release in June 2022 in response to another proposed vote on gun restrictions. She claimed, "Sweeping reforms should be bicameral and bipartisan." The South Carolina lawmaker pointed to areas like Chicago, Illinois, where strict gun control has done nothing to reduce the instances of mass shootings — but she also blamed lax enforcement of current laws, which allow criminals to re-offend. She proposed an approach that would dig deeper than current efforts, addressing enforcement failures as well as core issues such as poverty, bullying, social attitudes, and increases in mental health crises.
The debate over women's access to abortions further divided Mace from her GOP peers. The Hill states that she has stood apart from many among the Right in her belief that there should be exceptions on restrictions for cases of rape, incest, or pregnancies that are life-threatening. And unlike many other Republicans, who want to see the procedure outlawed in cases beyond six weeks of conception, Mace is pushing for bans after 15 to 20 weeks.
Mace's split from the GOP on the debt limit had her standing alone once again — but it might have also afforded her forward momentum on other issues. She'd initially disagreed with her party over spending cuts and green tax credits, but House Speaker Kevin McCarthy (R-CA) reportedly convinced her to flip by promising to hold votes on legislation she's been pushing. Specifically, Mace wants to fine-tune reproductive health and child-care access, lead an active shooter bill, and see Congress take action on the States Reform Act, legislation she introduced to federally decriminalize cannabis.
~Here's to Our Liberty!
Copyright 2023, LibertySons.org