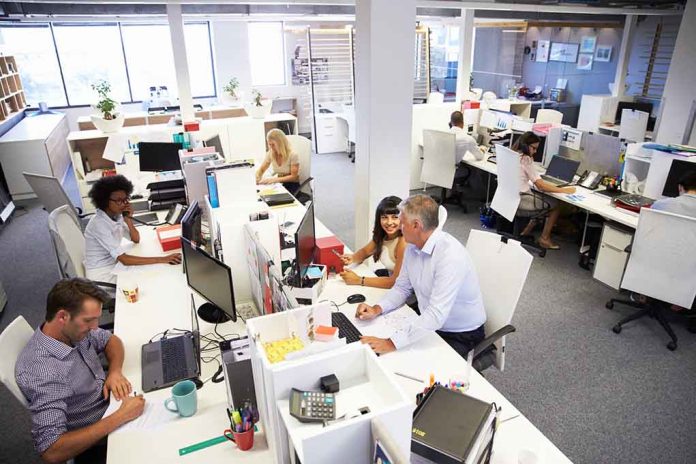 (LibertySons.org) – A story broke on January 9 that President Joe Biden's attorneys had found some classified documents at his previous office in the Penn Biden Center for Diplomacy and Global Engagement. The discovery reportedly happened in November, just days before the midterm elections. While this incident is concerning, more revelations about the think tank and the University of Pennsylvania point to potentially larger concerns involving the various Biden officials who worked at the center.
Classified documents scandal widens as Biden officials tied to think tank where they were foundhttps://t.co/8vsvs6IUW9

— AJAK (@AjakAjak1652) January 11, 2023
The Penn Biden Center was a hub for the president from 2017 to 2019. The documents found there were reportedly from his time serving as vice president and may include classified and top-secret materials. The partnership with the university hangs under a dark cloud, as it's been under scrutiny for allegedly accepting donations from China.
Chairman of the National Legal and Policy Center, Peter Flaherty, told Fox News the school took in $22 million in money from donors in the Asian nation. Yet, the school refused to release the identities of these people. Government Integrity Project director Tom Anderson noted it is alarming that China may have influence at the university and within the Penn Biden Center because it may use that money to gain access to key officials who are now working in Washington.
Biden acknowledged that he brought many people into the think tank. These individuals now work in his administration, some with very influential positions, such as Secretary of State Antony Blinken. Others include Under Secretary of Defense for Policy Colin Kahl and Deputy to the US ambassador to the United Nations Jeffrey Prescott.
While there is no direct proof or accusations that anything nefarious happened, the idea that China could have paid its way into the pockets of any of these people is alarming.
The developing story continued when on January 11, the president's attorneys reportedly found more materials in his garage in Delaware. All of the items discovered in both incidents are in the possession of the National Archives.
The president said he was "surprised to learn" about the matter and claimed not to know about the documents or what they contained. The Department of Justice is currently investigating the situation.
~Here's to Our Liberty!
Copyright 2023, LibertySons.org