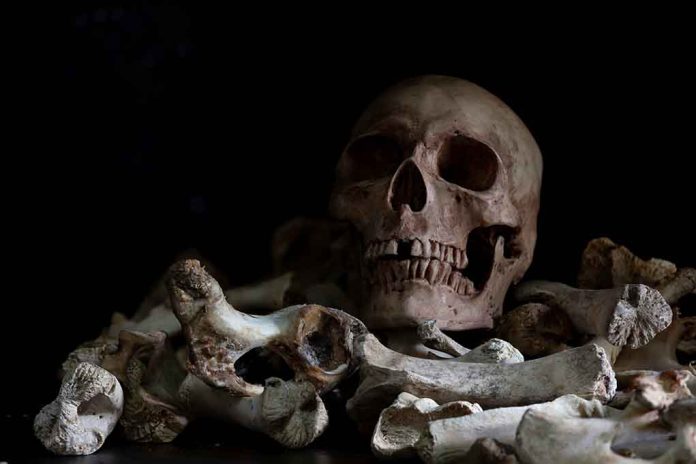 Body Part Smuggling – Mother and Daughter Team Did the Unthinkable
(LibertySons.org) – A mother and daughter team crafted a horrific plan to make more money from their Colorado funeral home. Megan Hess and Shirley Koch sold body parts and remains for research without getting approval from the grieving families. The duo would offer cremation services, sell off the bodies, and return fake ashes to the loved ones.
Mother-daughter team allegedly ran 'body broker service' out of funeral home — sold body parts, gave families incorrect remains https://t.co/oRjdrkCFaM

— TheBlaze (@theblaze) July 6, 2022
The women pulled off their scheme from 2010 to 2018 at the Sunset Mesa Funeral Home in Montrose, Colorado. Hess set up a body broker service non-profit foundation, under the ruse of offering the bodies to researchers. In addition to the fraud on the families, the pair sent shipments through the mail or air without following proper hazardous materials requirements. Some of the specimens included body parts from people that tested positive for HIV and other infectious diseases, after claiming they were disease-free.
The duo preyed on vulnerable members of the community. Because they were running a scam, the pair could offer cremation services for a price far below other funeral homes in the area.
Hess and Koch face multiple federal charges for mail fraud and illegal transportation of hazardous materials. The women pleaded not guilty, but on July 5, Hess changed her plea in an agreement with prosecutors. She will face sentencing for one count of mail fraud and aiding and abetting, which could land the criminal up to 20 years in prison. If Koch is convicted without a plea deal, she could face nearly 100 years behind bars.
~Here's to Our Liberty!
Copyright 2022, LibertySons.org