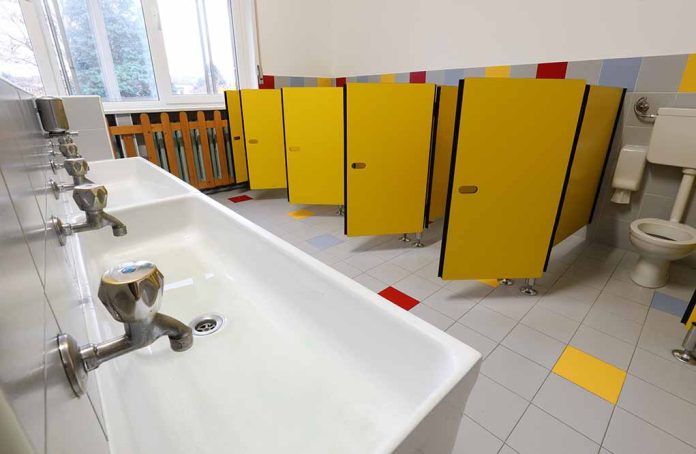 (LibertySons.org) – A sexual assault claim at a Loudon County, VA, school has turned the state upside down. The incident led to increased discussions about the rights of parents in schools and likely influenced the governor's race between Democrat Terry McAuliffe and Republican Glenn Youngkin. The latest development in the saga is even more unexpected than Youngkin's win.
In an exclusive interview with the Daily Mail, the mother of the accused 15-year-old boy defended her son. She said he's a typical teenage boy with raging hormones and excused his actions because he'd previously had sex with the victim. She went on to say the girl was a willing participant this time as the teens had planned to meet in the bathroom that day.
Mother of Loudoun County Bathroom Rapist Blames Victim: 'You're 15. You Can Reasonably Defend Yourself' https://t.co/ghOq2WA5SU

— Townhall.com (@townhallcom) November 2, 2021
The mother, who refused to publish her name, blames media and others for making this into a "political hot button issue" because he was wearing a skirt at the time. She said her son is not transgender. He is a heterosexual male. Mom insists he is simply trying to discover who he is when referencing his gender-fluid wardrobe and also hinted he could be doing it for attention.
She did admit he is a troubled youth. He has a history of behavioral issues, including those involving sexual advances. The woman still stands by her son, believing his account that the girl never tried to stop or reject his advances. Mom said everyone's making a big deal out of the situation and trying to ruin his life.
~ Here's to Our Liberty!
Copyright 2021, LibertySons.org