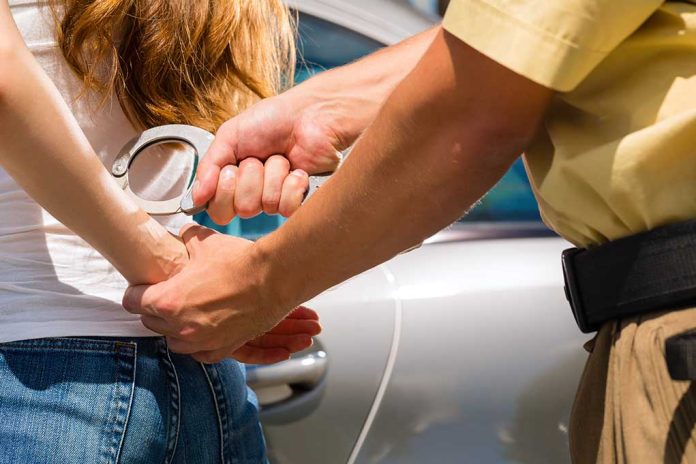 (LibertySons.org) – Gangs are notorious for ending lives. Members end up either in the graveyard or prison. For one family in California, the lifestyle has led to both.
Christina Lopez received a settlement of $4.9 million after police fatally shot her 16-year-old son in April. Fresno County District Attorney Lisa Smittcamp explains the mother used some of that money to purchase guns to give to her 14-year-old son. Officers arrested Lopez on 22 felony charges related to child endangerment and providing firearms to a gang.
California: Mother Uses Settlement From Son's Death to Buy Guns for Other Son's Gang https://t.co/AX3uYbrXn6 via @Newsmax

— Logan Ratick (@Logan_Ratick) October 12, 2021
Lopez's arrest was part of a sting to uncover gang activity related to a murder in July. Her 14-year-old son was a member of the Calwa gang and shared the guns his mother provided to him with other members. The sting resulted in the arrest of 14 people either tied to or belonging to, the group ranging in age from 14 to 47.
Smittcamp also stated it appears such illegal activities are a normal part of life for the Lopez family. He was a suspect in a homicide investigation, and officers were attempting to detain him at the time. The investigation stemmed from a shooting that led to a fatal car accident. The death of the suspect's 16-year-old son, Isiah Murrietta-Golding, which started everything, occurred because he was fleeing from police when he died. His older brother later went to prison for committing involuntary manslaughter during that incident.
~Here's to Our Liberty!
Copyright 2021, LibertySons.org