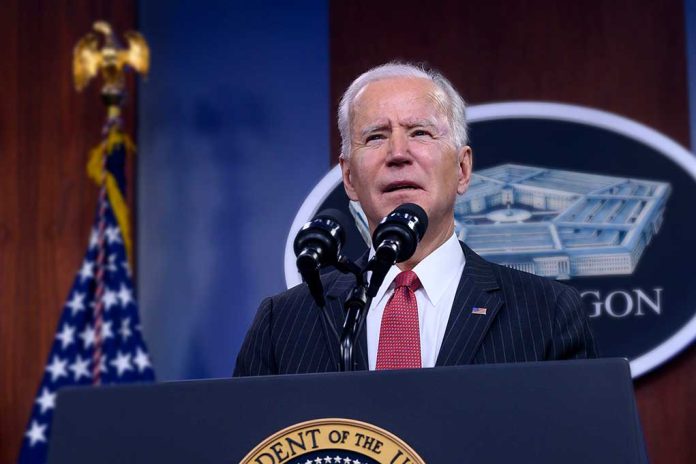 On March 1, President Joe Biden gave his State of the Union address. While he didn't give the Republican rebuttal, Senate Minority Leader Mitch McConnell (R-KY) had a lot to say about the president's speech. The Kentucky legislator pointed out how Biden only mentioned China a few times but also mocked him for bringing up Iran once by "accident." That's a pretty big mistake, even if it was a slip of the tongue.
The GOP senator remarked that Biden tried to give an optimistic message that might have worked if his presidency thus far hadn't been such a "flop." He noted that while the president addressed the situation in Ukraine first, he failed to give hope about what would happen next, and things didn't look up from there.
.@LeaderMcConnell on Biden's SOTU: "The president spoke for over an hour but only mentioned China twice, neither time had anything to do with national security or military modernization. The president only mentioned Iran one time, and it was literally by accident." pic.twitter.com/J0ILpJAzHh

— The Hill (@thehill) March 2, 2022
McConnell said he ignored other global threats, mentioning China but not in relation to national security. Biden never spoke about North Korea, and he made a colossal error not recognizing the 13 American soldiers who lost their lives in Afghanistan under his watch.
The senator went on to criticize how the president largely glossed over issues Americans struggle with daily. McConnell then pointed to the topics that Biden needed to cover to win over the public, including how he would tackle the southern border crisis, his plans to halt rapid inflation, and how he would better deal with the COVID-19 pandemic.
~Here's to Our Liberty!
Copyright 2022, LibertySons.org