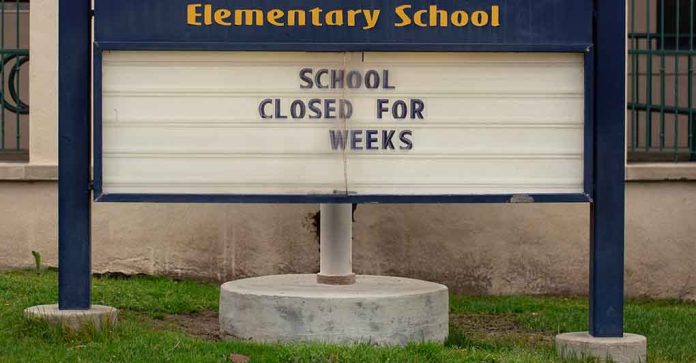 New Data Suggests School Closures Were Ineffective
(LibertySons.org) – The Daily Wire conducted an analysis to uncover whether closing schools during the pandemic was a beneficial move. The publication concluded, based on data from the COVID School Data Hub and the Centers for Disease Control and Prevention (CDC), that there was no valid evidence the shutdowns saved the lives of students.
School Closures Didn't Reduce The Number Of Child COVID Deaths, Data Indicates https://t.co/LA2AwWmZoH

— DarrenUtd (@DarrenUtd) November 6, 2022
The report pointed out the contrast between Washington, DC, and Wyoming. The nation's capital enacted strict COVID protocols, locking down schools and keeping kids in virtual learning environments for the most prolonged period. Wyoming was the opposite, as one of three regions to leave its educational facilities open in the beginning of 2020. Despite its extreme action, DC had the highest death rate of children from COVID per capita — 12 kids — whereas Wyoming had zero minors die.
According to The Daily Wire analysis, 16 states each had fewer than 10 children die from the disease — mostly Republican led. However, some low death-rate states were Blue areas where schools remained closed the whole year. In short, there was no distinguishing between the areas with harsh standards and those that continued on with business as usual.
The statistics seemed to reveal there was hardly any benefit to keeping kids out of school. In fact, there was more proof of harm. The National Assessment of Educational Progress showed alarming declines in educational scores, reflecting concerning dips in math assessments when compared to 2019.
~Here's to Our Liberty!
Copyright 2022, LibertySons.org