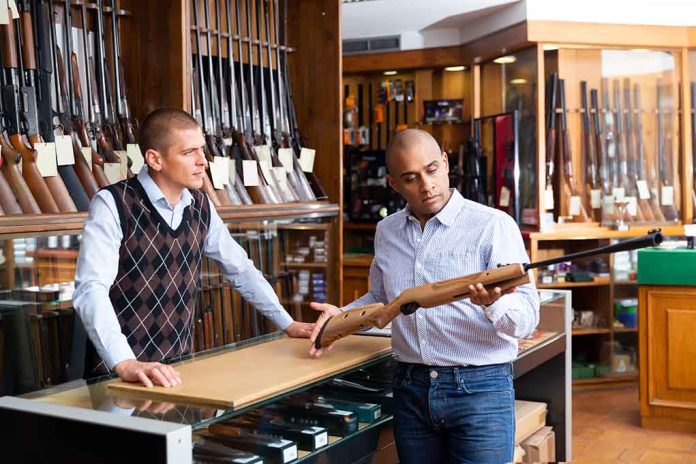 Shocking Gun Trend Takes Media by Surprise
(LibertySons.org) – With millennials entering their 30s and 40s, the age group may be starting to appreciate the benefits of gun ownership. The generation may have a sweeping reputation for being liberal, but its members also seem to support the Second Amendment. According to at least one expert, the new crop of people is ready to surpass boomers in ownership numbers, as many of the older crew age out and pass away.
The National Rifle Association says millennials are starting to purchase more guns. https://t.co/SiZmp1KiWU pic.twitter.com/X8OAS69uam

— Newsmax (@newsmax) August 1, 2022
Some in the industry believe the younger generation is showing an increased interest in firearms because of a growing need to protect their families.
That said, millennial buying habits are quite different from their older counterparts. Whereas the senior individuals made purchases for hunting or collecting, the younger crowd looks for pure performance, according to Black Wing Shooting Center owner Rex Gore. They also don't care much about the brand name, which the previous buyer group still covets. As long as the weapon can get the job done, the youthful enthusiasts are satisfied.
The new buyers look to the technical aspects and desire weapons they enjoy using. Jason East from Adams Arms noted it's all about the experience for these customers, who prefer pieces that are sleek, smooth, and high-tech.
What may stand out the most about this shift is that politics, for once, isn't coming into play. According to sources, millennials purchasing firearms come from all parties. The behavior is true to the generation's reputation for not fitting into a set mold.
~Here's to Our Liberty!
Copyright 2022, LibertySons.org