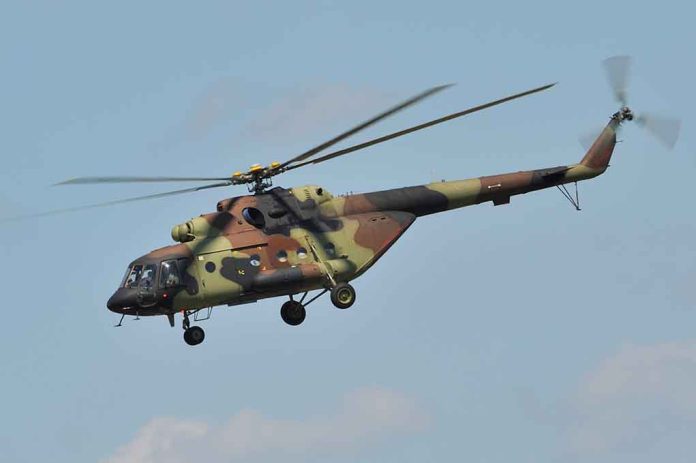 Reports Say Myanmar Military Helicopters Open Fire on School, Killing 13
(LibertySons.org) – There has been significant unrest in Myanmar ever since the military seized control of the government in early 2021. Protestors and activists have routinely fought against leaders to reinstall democracy. The powers in charge push to silence the opposition and face accusations of suppressing human rights. The most recent example in the region occurred at a school, leading to the deaths and injuries of many inside.
On September 16, military aircraft began shooting into the village of Let Yet Kone in the Sagaing region. They focused on a Buddhist monastery housing a school, killing 13 people including seven children.
🧵Government helicopters have struck a school in north-central #Myanmar, killing at least 13 people, including 7 children.@AP
1/2https://t.co/MLIMqvWMcg

— Action on Armed Violence (@AOAV) September 20, 2022
An administrator at the institution explained she tried to save students, but the attack occurred too swiftly. She was shocked because planes often fly peacefully over the village, and the violence was unexpected. The school leader said the shooting lasted about an hour before ground troops entered the area and continued firing shots. Afterward, the soldiers took the deceased away and placed over 20 others, including some individuals injured in the attack, into custody.
Newspapers in the country reported the raid was due to a tip that People's Defense Force members were in the village. The armed group actively opposes the current governmental regime.
~Here's to Our Liberty!
Copyright 2022, LibertySons.org