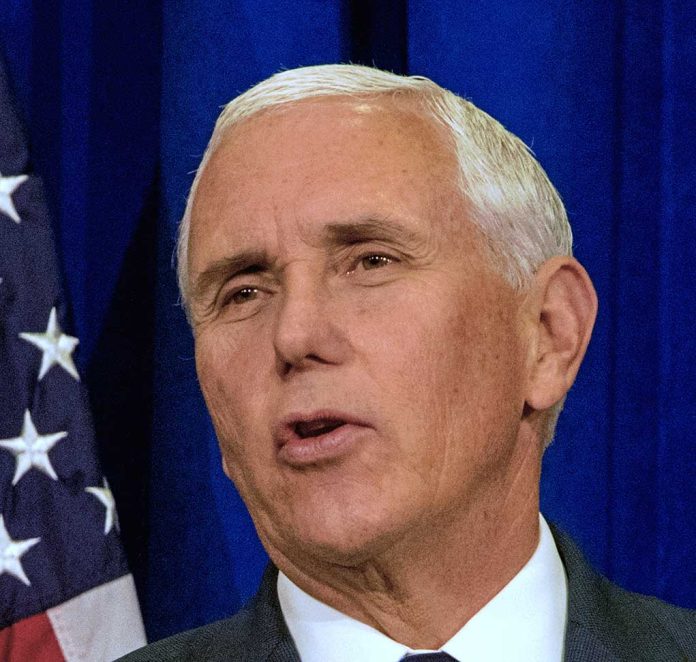 (LibertySons.org) – Former Vice President Mike Pence recently spoke out against the potential arrest of his former boss Donald Trump by Manhattan district attorney Alvin Bragg, calling it a "politically charged prosecution." The former vice president's remarks come after Trump declared he was going to be arrested.
Trump took to his social media platform, Truth Social, to claim that Manhattan's district attorney would be arresting him in correlation with his office's investigation into allegations the former president paid hush money to adult film actress Stormy Daniels. He also called on his supporters to protest his imminent arrest. The Manhattan district attorney's office has not commented on the matter, and news agencies have been unable to otherwise verify Trump's claims.
In an exclusive interview with "This Week" on ABC News, Pence expressed his surprise at the "idea of indicting a former US President," claiming he was "taken aback." The former vice president also voiced his opinion that the Manhattan DA has more important problems with New York City facing a surge in crime.
Additionally, Pence highlighted the fact that the American people are anxious about the country's future and not past claims of wrongdoing lodged against Trump. He called for better governance and said that he found the potential arrest of Trump indicative of the priorities of the radical left.
According to ABC News, Trump's call for protest has been labeled as "reckless" by Representative Nancy Pelosi (D-CA), while top Republicans like House Speaker Kevin McCarthy (R-CA) have supported Trump and expressed outrage. McCarthy characterized the possibility of Trump's arrest as an "outrageous abuse of power" and vowed to direct relevant House committees to "investigate if federal funds are being used to subvert democracy."
Pence didn't reject his old boss's call for protests, instead stressing that any demonstration should occur "peacefully and in a lawful manner" to avoid a repeat of the violence that occurred on January 6, 2021, at the US Capitol Building.
~Here's to Our Liberty!
Copyright 2023, LibertySons.org