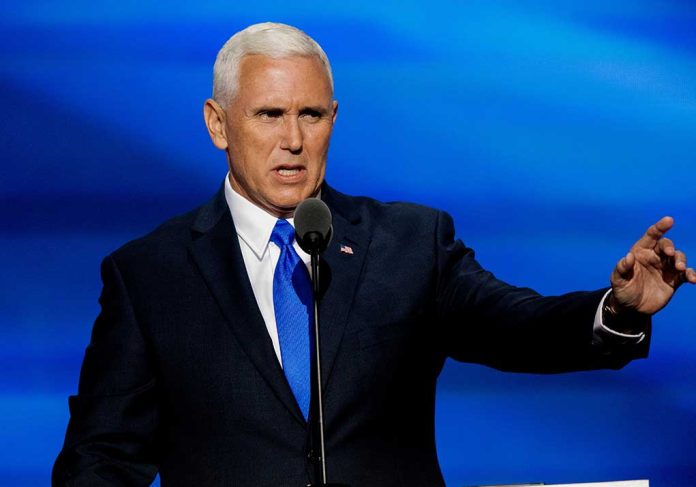 (LibertySons.org) – Only 14 times in history has the US House of Representatives not been able to elect a Speaker in one vote — until now. The current battle to seat someone marks yet another occurrence of multiple votes, but it is the first time since the 68th Congress in 1923 that such an event occurred. Representative Kevin McCarthy spent the first two days of the new Congress losing more than a handful of voting rounds, but he still has optimism and the backing of the former vice president to help him fight for the position.
Urging Every Republican in @HouseGOP to support my friend, Kevin McCarthy as the next Speaker of the House. @GOPLeader's Leadership & Vision led to The New Republican Majority & I know Speaker McCarthy will lead the House to begin a Great American Comeback!🇺🇸

— Mike Pence (@Mike_Pence) January 4, 2023
Pence tweeted his support for McCarthy on January 4 as the House set up for another round of voting. He mentioned the representative is exactly who the country needs to help it rebound under Republican leadership.
Former President Donald Trump also threw his support behind the California Congressman on the 4th. He posted his message on TRUTH Social, saying the GOP needs to come together and show they can unite behind a leader who "will do a good job."
Five GOP representatives have said they will never vote for McCarthy for Speaker: Matt Gaetz (FL), Andy Biggs (AZ), Matt Rosendale (MT), Ralph Norman (SC), and Bob Good (VA). They call him an establishment politician who won't make a difference in the position. Due to the tight majority the party holds, the California Congressman cannot afford to lose many votes from his side of the aisle if he wants to secure enough to win the leadership role.
Another issue for members is that nobody else has nearly enough support in the chamber. Some of the detractors have voted for Representative Jim Jordan (R-OH), and Biggs put his hat in the ring. But there isn't anyone coming out as a real contender to McCarthy, who keeps coming up just short of a win.
The 118th Congress may have days under its belt trying to elect a Speaker of the House, but that's nothing compared to the 34th Congress. The election of Representative Nathaniel Banks took two months and 133 rounds of voting.
~Here's to Our Liberty!
Copyright 2023, LibertySons.org