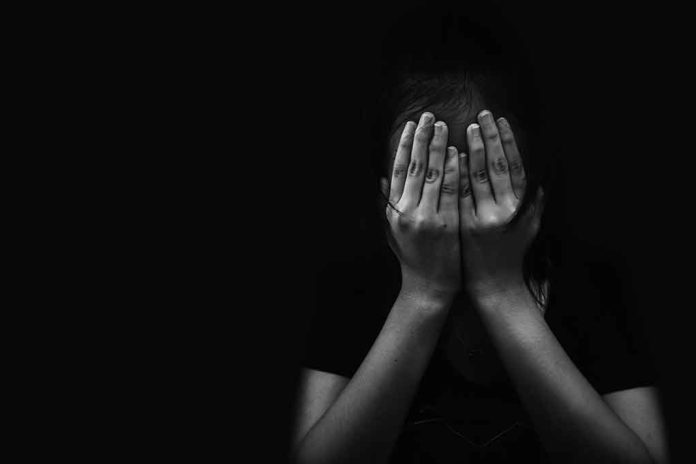 (LibertySons.org) – It was an emotional time for many Americans when Donald Trump became President of the United States. Some felt it would be the end of America, while others believed he was its savior. Former First Lady Michelle Obama recently opened up about her emotional response on the day of Trump's inauguration in her new podcast, "Michelle Obama: The Light Podcast."
Michelle Obama broke down into "uncontrollable sobbing" when Donald Trump became President. https://t.co/ThzEGjfNOM

— Breitbart News (@BreitbartNews) March 8, 2023
While on stage, Obama appeared calm and composed, but behind the scenes, she was overcome with emotion. The former First Lady revealed in her new podcast that she cried uncontrollably for half an hour as her family departed Joint Base Andrews, Maryland, on the day of Trump's inauguration.
Obama's tears were the result of the pressure she felt keeping herself together as First Lady for the duration of her husband's term. During the podcast, she also expressed disappointment that the ceremony didn't reflect the diversity of America. Obama said that the stage contrasted what her and her husband, Barack Obama, represented during their time in the White House, adding there was "no diversity, no color on that stage."
Likewise, the former First Lady complained about the "lack of diversity" within the new administration. Obama noted that she, like other Democrats, was melting down quietly. She added that despite her mixed emotions, she managed to share a few laughs with former President George W. Bush during the inauguration ceremony.
The former First Lady also discussed leaving the White House and the memories her family built there in the podcast. She revealed that her daughters, Malia and Sasha, had spent more time in the White House than anywhere else, adding that, in many ways, it was the only home they really knew.
Obama's new podcast acts as a sequel to her second book, "The Light We Carry: Overcoming in Uncertain Times," and includes conversations with the likes of David Letterman, Gayle King, Oprah Winfrey, and other prominent figures. The podcast is available for streaming on Amazon's audiobook service, Audible.
~Here's to Our Liberty!
Copyright 2023, LibertySons.org