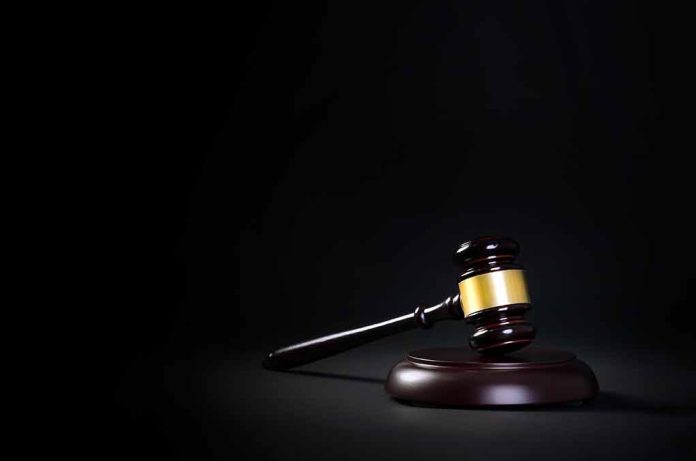 (LibertySons.org) – Campaigns allow politicians to introduce themselves to their prospective constituents, allowing them to display their values and interests and explain how they can solve problems facing the community with new policies. Yet, candidates sometimes make questionable choices, leading to hilarious or unpredictable results. A recent campaign ad from a mayoral race illustrates the point.
The advertisement begins with two scantily clad women in bikinis who are all about that bass, twerking in front of a seated older man. Viewers watch the bump and grind for a good nine seconds of the 18-second ad before the seated man reaches out, separating the women's derrieres and stating, "Everyone who reaches the mayor's office ends up degenerating. I'm not up for that. Old, yes. Stubborn, no." The scene cuts away to a campaign poster for Roger Suarez, a candidate for mayor in Plato, Magdalena, Colombia. A social media user tweeted a copy of the ad on X, formerly Twitter.
Suarez has promised to end corruption in local government. He hopes that his ad shows that temptations of the flesh won't sway him. In other, less questionable ads posted on Facebook, he declared that Plato was awakening and thanked God, his community, and his family for their support.
However, US-based politicians have also produced and aired questionable, if more G-rated, ads over the years. While running for the GOP Senate primary in California in 2010, Carly Fiorina (R) ran a truly disturbing "demon sheep" ad that likened her opponent, Tom Campbell (R), to a wolf in sheep's clothing. The former Hewlett-Packard exec won the primary but lost the election to incumbent Democratic Senator Barbara Boxer.
Also from 2010, Christine O'Donnell (R) launched an ad during her Delaware Senate campaign proclaiming, "I'm not a witch. I'm nothing you've heard. I'm you." The attractive raven-haired candidate's video drew parodies from "Saturday Night Live" and a viral auto-tuned song version from Songify This.
Politicians may continue to choose controversial ads, and many seem to subscribe to American showman PT Barnum's concept that any publicity is good "as long as they spell your name right." It certainly spices up election season.
~Here's to Our Liberty!
Copyright 2023, LibertySons.org