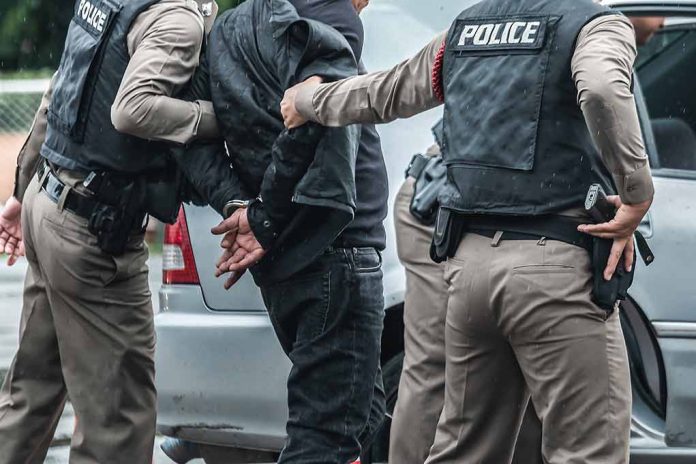 (LibertySons.org) – Globally, Colombia, Peru, and Bolivia produce most of the coca bushes used to make cocaine at 61%, 21%, and 13%, respectively. North American demand remains the highest worldwide at 30%, but rising interest in Central and South America and the Caribbean at 24% follow at a close second, according to a 2020 UN report. Perhaps those numbers explain why law enforcement authorities in Honduras arrested a local mayor for drug trafficking on August 27.
The Honduran prosecutor's office announced that police had taken Mayor Wilmer Manolo Wood of the small town of Brus Laguna into custody in the port city of La Ceiba on charges of drug trafficking and money laundering.
Authorities accuse him of assisting three cartels, Los Yanez, Los Piningos, and Los Amador, in smuggling 90 tons of cocaine to the US via boats and planes. Additionally, he allegedly ran his own independent drug smuggling operation, moving as much as 30 tons of cocaine into the US, according to Jorge Galindo, spokesperson for the prosecutor's office.
A series of raids resulted in Wood's arrest and that of an accomplice, Jaime López, allegedly a Los Piningos member. Prosecutors claim Woods has a 15-year history of moving drugs from Gracias a Dios department to Colón and Atlántida, making transport to Mexico's Yucatan peninsula by boat more accessible. After starting his operation in 2014, authorities claim Wood used Brus Laguna docks to harbor speedboats carrying drugs on at least 15 separate occasions.
US officials extradited former Honduran congress member Juan Antonio Hernández on drug and weapons charges in October 2019. The US Attorney's Office for the Southern District of New York successfully prosecuted him, securing a life sentence in March 2021 and an order forcing him to forfeit $138.5 million for distributing at least 185 tons of cocaine.
In April 2022, US officials extradited former Honduran President Juan Orlando Hernández, Juan Antonio Hernández's brother, on allegations that he partnered with some of the largest cocaine traffickers worldwide to transport cocaine through Honduras into the US. Prosecutors claim that both as a congress member and president, Juan Orlando Hernández worked extensively with Joaquín Guzman Loera, better known as "El Chapo" of the infamous Sinaloa cartel, to traffick drugs and weapons into the US for the cartel in exchange for money and political protection.
Honduras's current president, Xiomara Castro, has pushed a law and order agenda, cracking down on cartels and government corruption.
~Here's to Our Liberty!
Copyright 2023, LibertySons.org