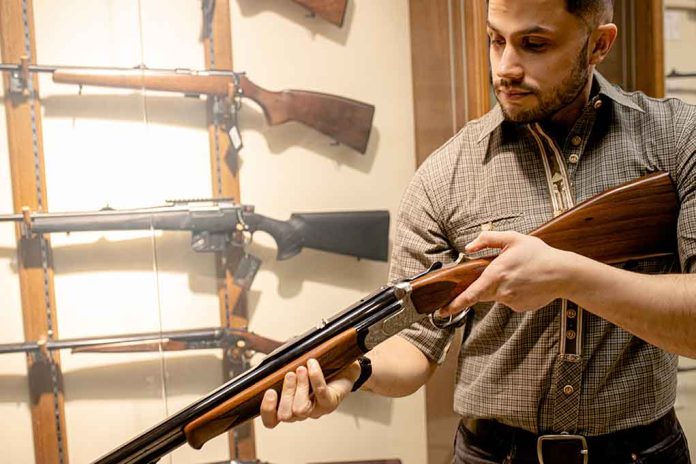 Matt Gaetz Reveals "Bribery" – He Says It's a Plot
(LibertySons.org) – On June 12, Senator John Cornyn (R-TX) announced a piece of bipartisan gun control legislation. In response, Representative Matt Gaetz (R-FL) accused the senator and others of creating legislation that bribes states to put red flag laws in place — targeting gun owners. However, proponents of the measure say by encouraging states to enact laws preventing people who are dangerous to themselves or others from buying firearms, the legislation will protect Second Amendment rights while ensuring guns don't get into the wrong hands.
— Matt Gaetz (@mattgaetz) June 18, 2022
The bill, supported by 20 Republican and Democratic senators, will also provide investments into mental health services, fund expansions of programs in communities and schools, and put restrictions on individuals with domestic violence restraining orders or convictions. Cornyn and the other lawmakers seek to strengthen federal licensing for firearms dealers, increase the penalties for straw purchases and trafficking guns, and expand the background check process for buyers under the age of 21.
Gaetz said the offer to give funding to states to encourage the implementation of what he refers to as red flag laws is an attempt "to bribe" them to take away citizens' rights. As for all the Republicans supporting the proposal, the representative said that weak GOP members are the "greatest threat to the Second Amendment."
The representative may not be alone in his opinion. Senator Cornyn gave a speech at the Republican Party of Texas Convention, where the conservative audience booed him for his gun reform work.
Many Republicans are upset with him over his work on gun legislation in wake of Uvalde shooting.https://t.co/u8kbJM2h9i

— Jeremy Wallace (@JeremySWallace) June 17, 2022
The senator stated that the legislation he's working on doesn't constitute a national red flag law. He noted he doesn't support such extreme restrictions.
Do you think Gaetz is right about this bill?
~Here's to Our Liberty!
Copyright 2022, LibertySons.org