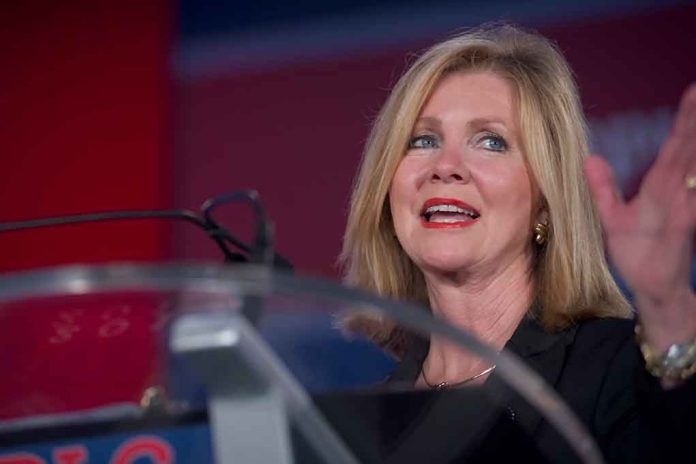 (LibertySons.org) – On December 2, Elon Musk and journalist Matt Taibbi released the first part of the Twitter Files. It was a look at behind-the-scenes details on how politics influenced the platform's censorship decisions during the 2020 election. The revelations caused an explosive reaction, especially from conservatives, who were often the apparent victims of censoring. Senator Marsha Blackburn (R-TN) said on Fox News' "The Next Revolution" that the files were further proof of collusion between Big Tech and the Democrats.
Blackburn: Big Tech, Social Media, Big TV Trying to 'Bury the Story' About the 'Twitter Files' Cover-Up https://t.co/HumMwfR80N

— Stanley Ried (@RiedStanley) December 6, 2022
During her December 4 appearance on the program, Blackburn noted she thinks the information only further proved the coverup and suppression of the Hunter Biden laptop story. But she stressed it wasn't a huge shock given it was already clear the media was in the Democrat's pocket. She called Big Tech "an arm of the Democrat[ic] National Committee."
Blackburn was hopeful that the information coming from the Twitter Files would provide fodder for oversight hearings in the next Congress.
The senator also noted how involved government agencies seemed to be in the Biden laptop coverup. She feels Congress will also be able to force the responsible parties to speak about their actions and alleged influence over elections. She exclaimed the truth is coming to light about all the bad actors within the government and media, and now may be the chance to hold them "accountable."
~Here's to Our Liberty!
Copyright 2022, LibertySons.org